A partnership that you can depend on.
At MSC, we provide preventive HVAC and plumbing maintenance, construction services and energy solutions for commercial, industrial and institutional buildings. Our team strives for excellence through customized solutions that maximize our clients' operating budgets, increase the efficiencies of their buildings and prolongs the life of their buildings' assets. 




Increase Comfort and Air Quality

Increase Efficiency and Sustainability


Reduce Owning and Operating Cost

Guaranteed Maintenance Programs
With MSC's Guaranteed Maintenance programs, our experts take on your HVAC risks to keep your building operations running smoothly while delivering annual savings. Delivering our customers with three levels of customized preventive maintenance programs, we make it easy for building owners to reduce costs, improve comfort levels and increase the efficiency of their buildings.
What to Expect from Our Guaranteed Maintenance Programs:
Extended equipment life

Improved equipment reliability

Reduced overall expenses

Optimal air quality and comfort conditions

Less system downtime 

Single source responsibility
Optional unit replacement

Test and inspect services

Preventative maintenance

Emergency service and repairs

Parts, components and services for replacements

Traveling and living expenses

Maintenance of filters, coils, water treatment or other special equipment included in the agreement

Refrigerant (excluding R-22)
A Partnership that Gives You Peace of Mind

As a building owner, the efficiency, maintenance and operating cost of your HVAC and plumbing systems ultimately impacts the success of your business. Our preventative HVAC services take the pressure off of you. 
MSC's preventative HVAC service gives me peace of mind that the equipment is being taken care of and we are using our facility and our equipment to the best of its ability.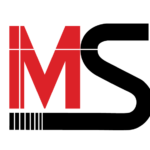 Maintenance Manager, HINO
The preventative maintenance plan has been a big benefit because no there is no more guesswork.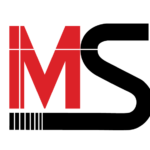 Managing Director, Playhouse on the Square
We have found them to even help us with the plumbing in the building. I have learned as an operations person that everything is connected (HVAC & Plumbing). They help us with automating things in our building.
Vice President & COO, Influence 1 Foundation
Mechanical Systems has our best interest involved. So when we look at these systems and we have problems, I rely on them to give us the best and quickest solution.
Facility Manager, Memphis Humane Society
After partnering with us nine years ago, Whitney Jo, the managing director of Playhouse on the Square, made the decision to partner with Mechanical Systems Company. MSC took the guesswork and stress out of maintaining the facility's HVAC units. With the preventative maintenance plan, Whitney knows what she can expect to spend on HVAC repairs and maintenance, and who she can turn to when repairs are needed. 
Take Our Risk Tolerance Assessment
Measure your risk tolerance for HVAC issues, from there, our team can help you identify pain points and determine the best plan of action for managing the cost/risk associated with the operational costs of your building.
Want to learn more about partnering with MSC? Fill out the form below and a team member will get in touch.