Founded in 2007, Mechanical Systems Company is a recognized leader in HVAC and plumbing maintenance as well as custom design and installation construction services.
Located in Memphis, TN., our company prides itself on treating employees like family. Through our employees-first approach, we are able to serve our customers with care, dedication and precision. We are committed to providing preventative HVAC and plumbing maintenance, construction services and energy solutions for commercial, industrial and institutional buildings throughout the midsouth. Through proven success methods and superior service, our team strives to provide the highest quality service the industry has to offer. Together, we provide clients with customized solutions that maximize their operating budgets, increase their buildings' efficiencies and prolong the life of their buildings.
Why Choose MSC
As a mechanical systems company, MSC provides clients with customized solutions to maximize their operating budgets, increase the efficiencies of their buildings and prolong the life of building assets. Our team is connected by our desire to provide the best possible service our industry has to offer.

Superior Service
Through proven success methods and superior service, our team strives to provide the highest quality service the industry has to offer. Together, we provide clients with customized solutions that maximize their operating budgets, increase their buildings' efficiencies and prolong the life of their buildings.

MISSION
VISION
CORE VALUES
Mechanical Systems is a leading mechanical/plumbing contractor and service provider who
• Hires and develops the best people to become a collaborative,
innovative and united team to drive continuous improvement
• Committed to unparalleled safety in the workplace every day
• Utilizes the best tools and processes to drive quality, efficiency and productivity
• Strives for customer service that is second to none
• Serves our communities 
Our vision: Excellence. Family. Service. 
Our Core Values:  Safety, Empowering, Reliability, Value, Integrity, Community & Excellence 
Partners
Sales/Estimators/Project Management
SERVICE/CONTROLS
OFFICE LEADERSHIP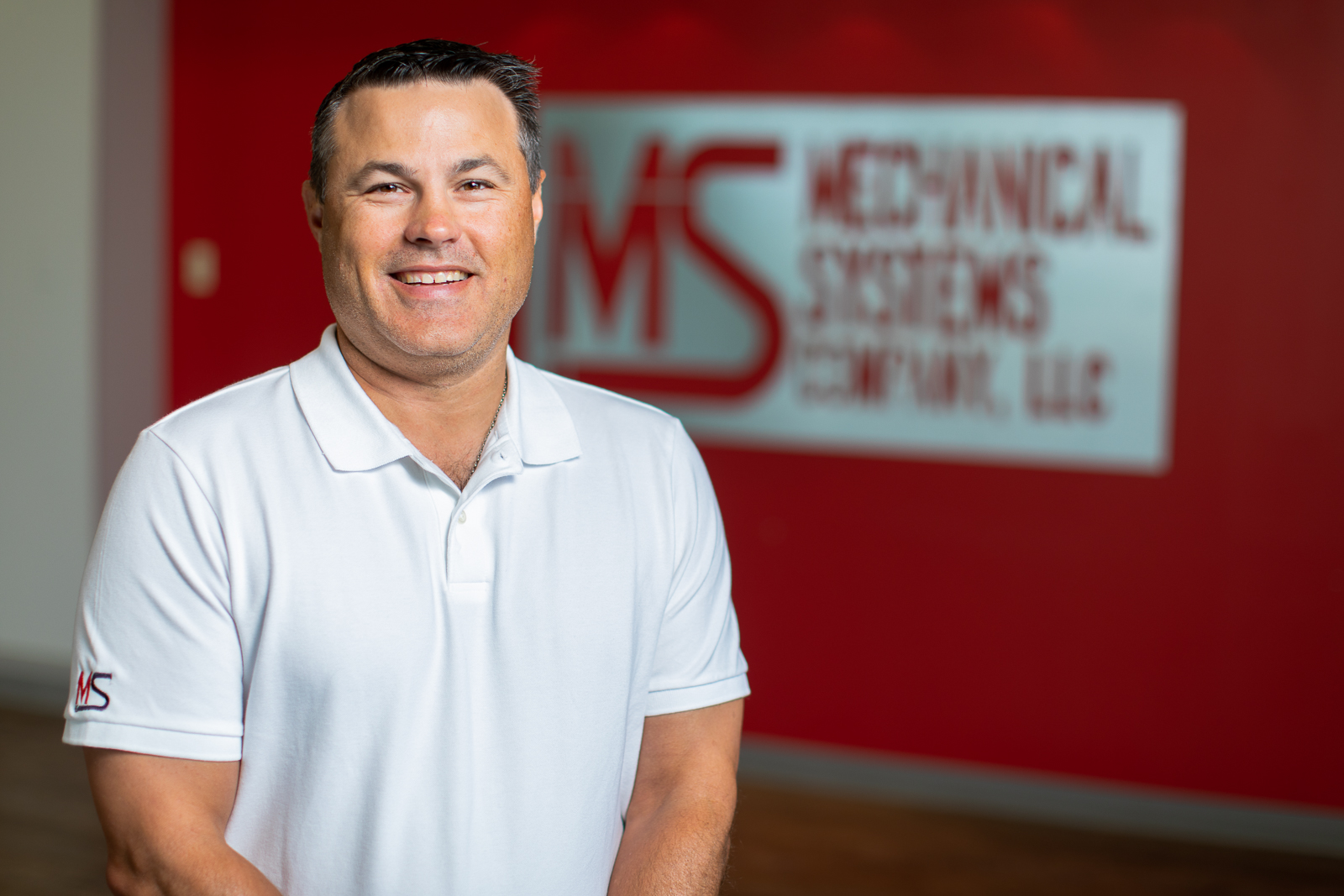 LEE WALKER
Partner
Lee became the fourth generation of Walkers to join the family business when in High School he began learning the trade by working summers and holidays in the field as a delivery helper and an apprentice to Journeymen. In 1997 the family company was sold to a national roll-up group. Later the same year Lee transitioned to a full time position as the North Mississippi Service and Maintenance Salesman while finishing his undergraduate degree in Business Management at the University of Mississippi. After graduation Lee relocated to the Memphis office and began to estimate and project manage small to medium sized new construction and retrofit projects. In 2001 Lee was promoted to Vice President of Sales and Project Management and promptly became the top account manager in the company.

In 2007, Lee made the decision to venture out and begin Mechanical Systems Company, LLC. By departing from the corporate framework, Lee was able to return the focus to customer service and quality workmanship.
CHRIS CLAUDE
Partner
Chris's work ethic was developed while he was studying for his undergraduate degree of a Bachelor of Science in Mechanical Engineering at Iowa State University. For four summers, Chris traveled to different parts of the country and sold educational books door-to-door learning the benefits of hard work and dedication. After graduating, Chris accepted a job with The Trane Company, an international air conditioning manufacturer, as a Sales Engineer in Memphis, TN. Chris won several sales awards selling to customers who were mechanical contractors, mechanical engineers and facility owners. Subsequently, Chris quickly progressed up the management ladder starting off as a Team Leader before becoming the Indirect Sales Manager and finally the General Sales Manager. Chris is a Past President and active member of the local ASHRAE chapter. He also was a founding member of the local USGBC Chapter

Chris formalized his business education when he graduated from the Owen Graduate School of Management at Vanderbilt University with an Executive MBA in May 2008. Also in 2008, Chris joined the Mechanical Systems Company, as a partner, bringing his expertise in the areas of engineering and finance. Chris is also very active in the West Tennessee ABC Chapter where he serves on the Board of Directors and is the Education Chair. Finally, Chris became a fully licensed Professional Engineer in the state of Tennessee in the fall of 2013.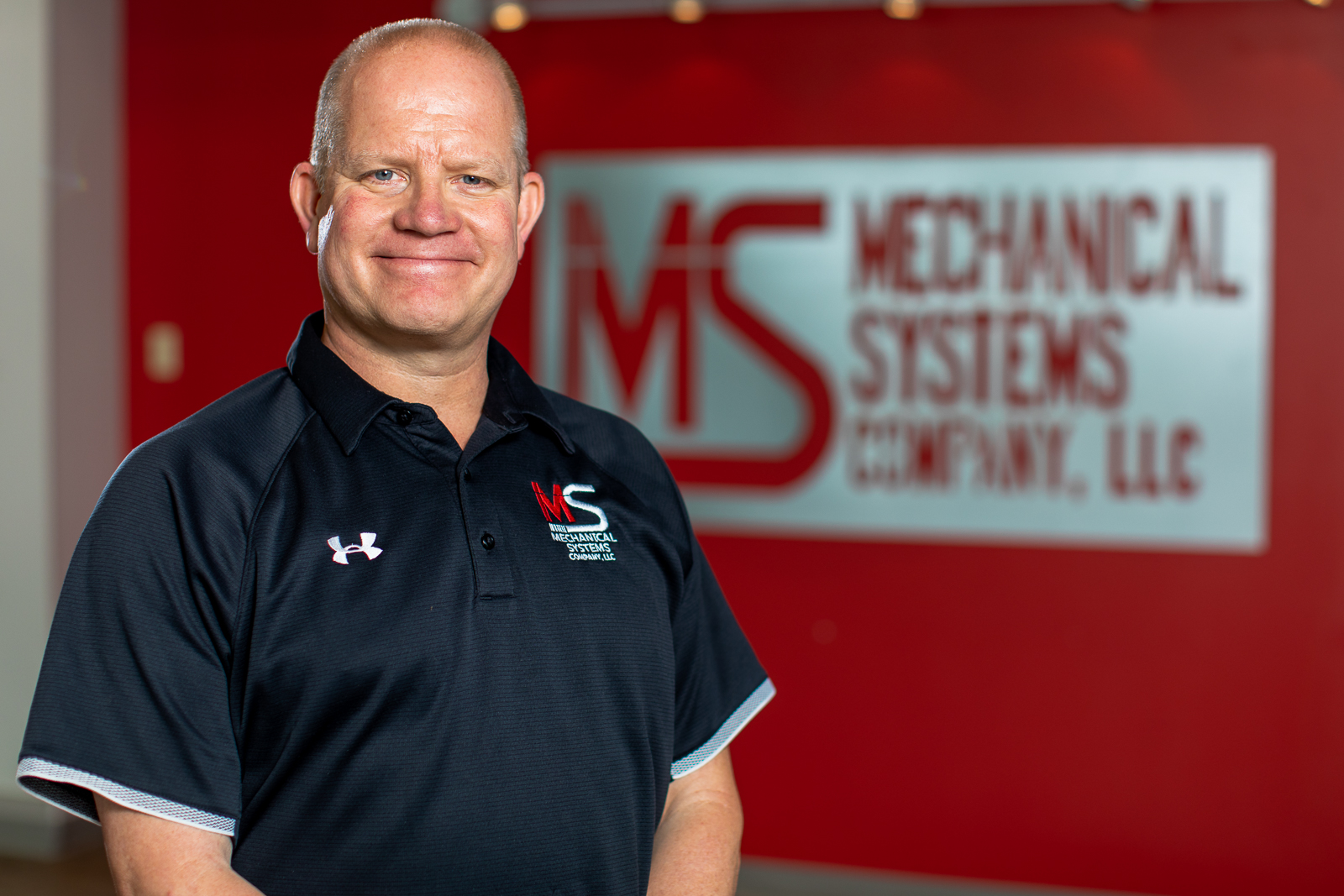 HAYS PATRICK
Estimator
Hays joined Mechanical Systems in February 2016. Hays is a licensed plumber and general contractor in the State of Tennessee and is a past International Code Council Certified (ICCC) Building Inspector and ICCC Residential Electrical Inspector. His construction career began in 1999 where he co-owned a local plumbing company overseeing both residential and commercial plumbing projects for 6 years. During this time he pursued his general contractor's license and oversaw both new residential and commercial construction projects throughout the Mid-South area through 2009. After this time, he joined the City of Millington as Chief Building Inspector through 2012. In 2012, he joined B&B Specialty Contractors as Project Manager overseeing and directing construction projects for over three years. Hays attended Murray State University. He is an avid cyclist and is a YMCA-certified cycle & boot camp instructor.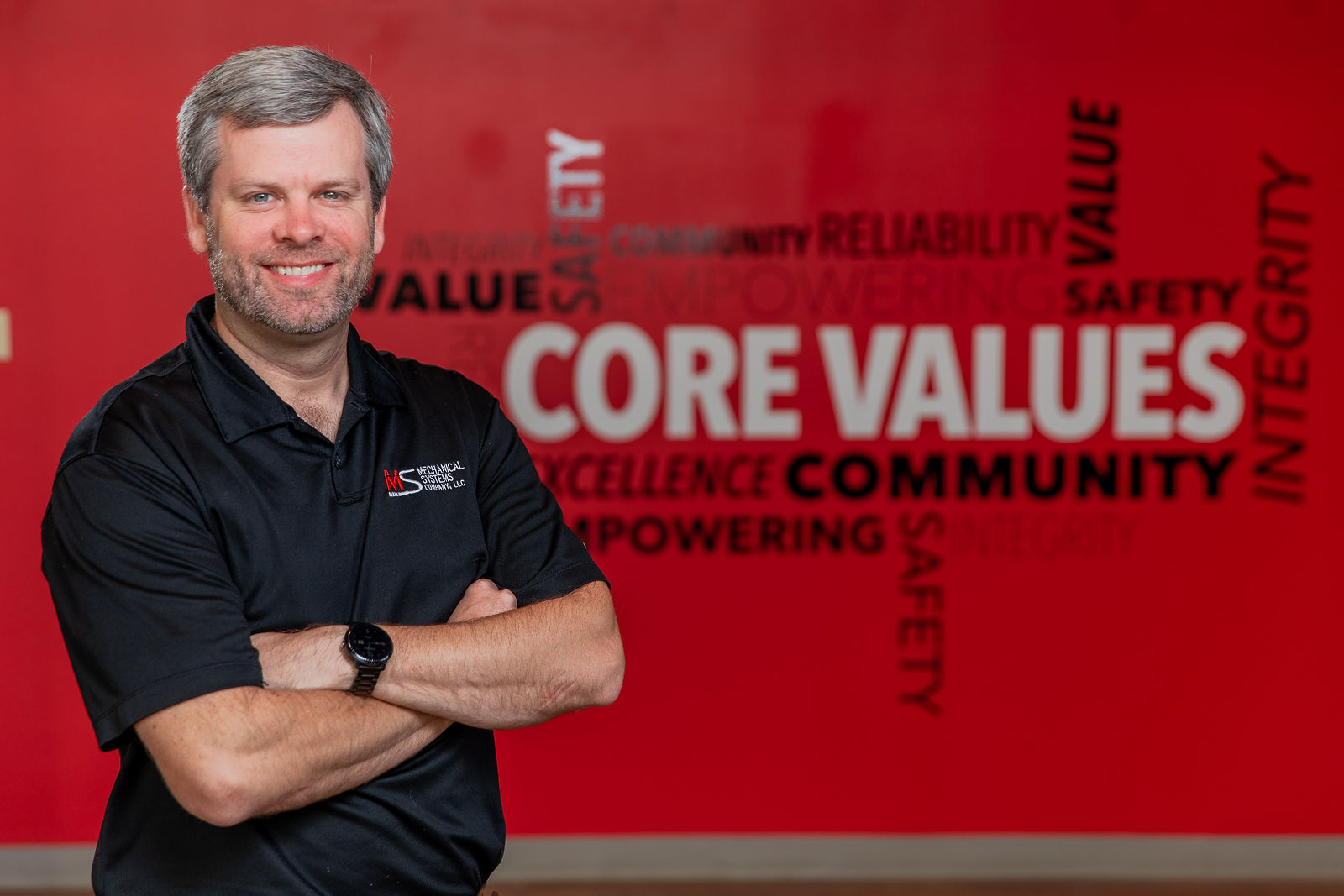 GREG CARTER
Director of Project Management
Greg is a Project Management Professional (PMP) who joined Mechanical Systems in 2011. Greg began his career in 2007 as a project manager with a different company where he learned the HVAC, sheetmetal and piping trades. After that he made his way to Mechanical Systems where he now manages large HVAC projects. His experience, work ethic and ambition gives him a great advantage when it comes to handling multiple large projects simultaneously. Greg is also a very good problem solver when it comes to obstacles that arise during the construction of large buildings and complex HVAC systems. You can rest assured that Greg will deliver a project which satisfies the scope, works within the budget and meets the schedules our customers expect. Greg loves the company and the "family business" feel it brings as everyone on the team is a tight knit group.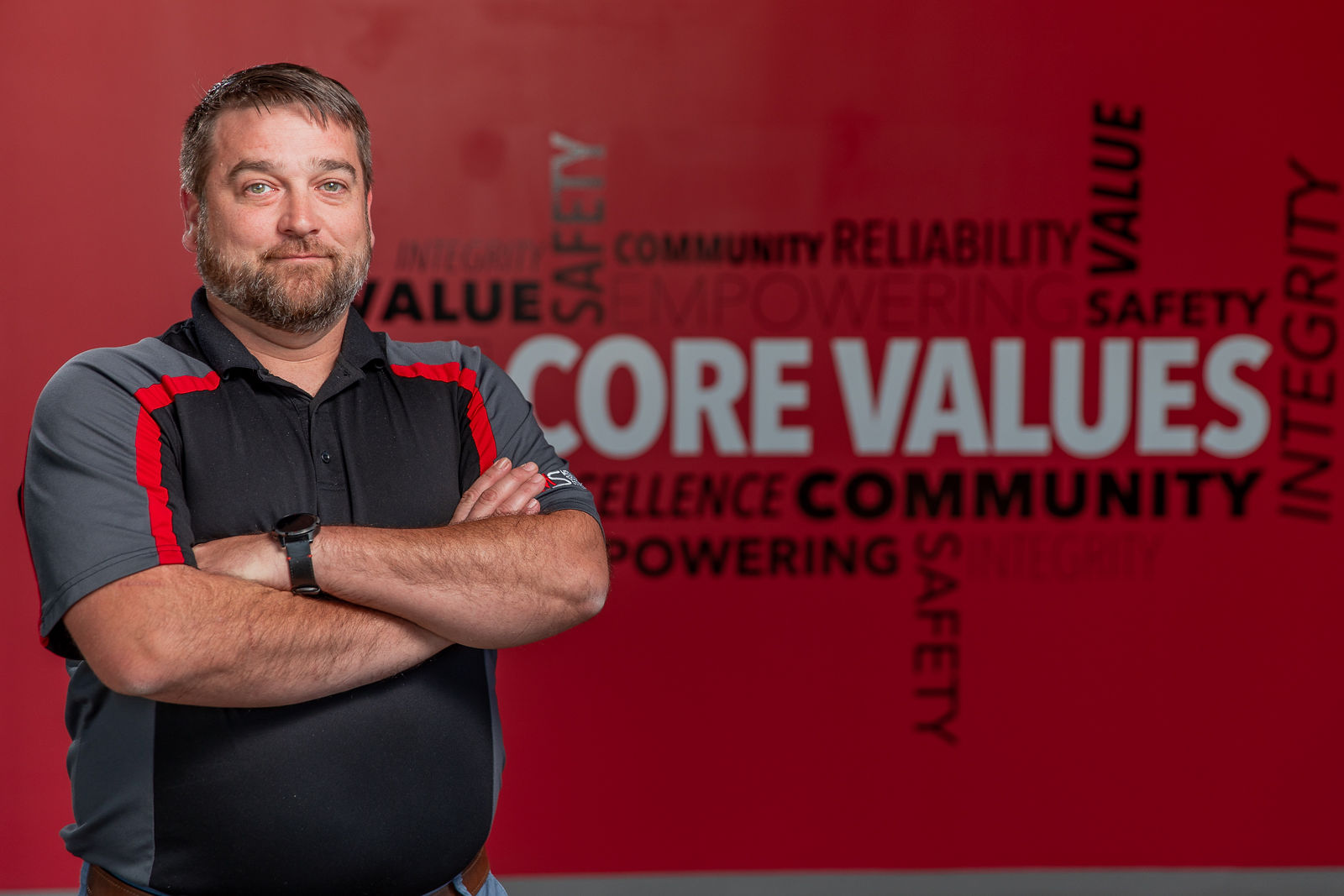 DAVE HALL
Estimator
Dave is a Project Manager/Estimator who joined Mechanical Systems in 2007. Dave began his career in the field and worked my way into the office where he now leads the HVAC portion of our Tenant Infill division. His combined field experience and classroom training gives him a great advantage and provides a unique perspective to solve problems which arise when remodeling existing HVAC systems. You can have confidence that Dave will deliver a project which satisfies the scope, works within the budget and meets the schedules our customers expect.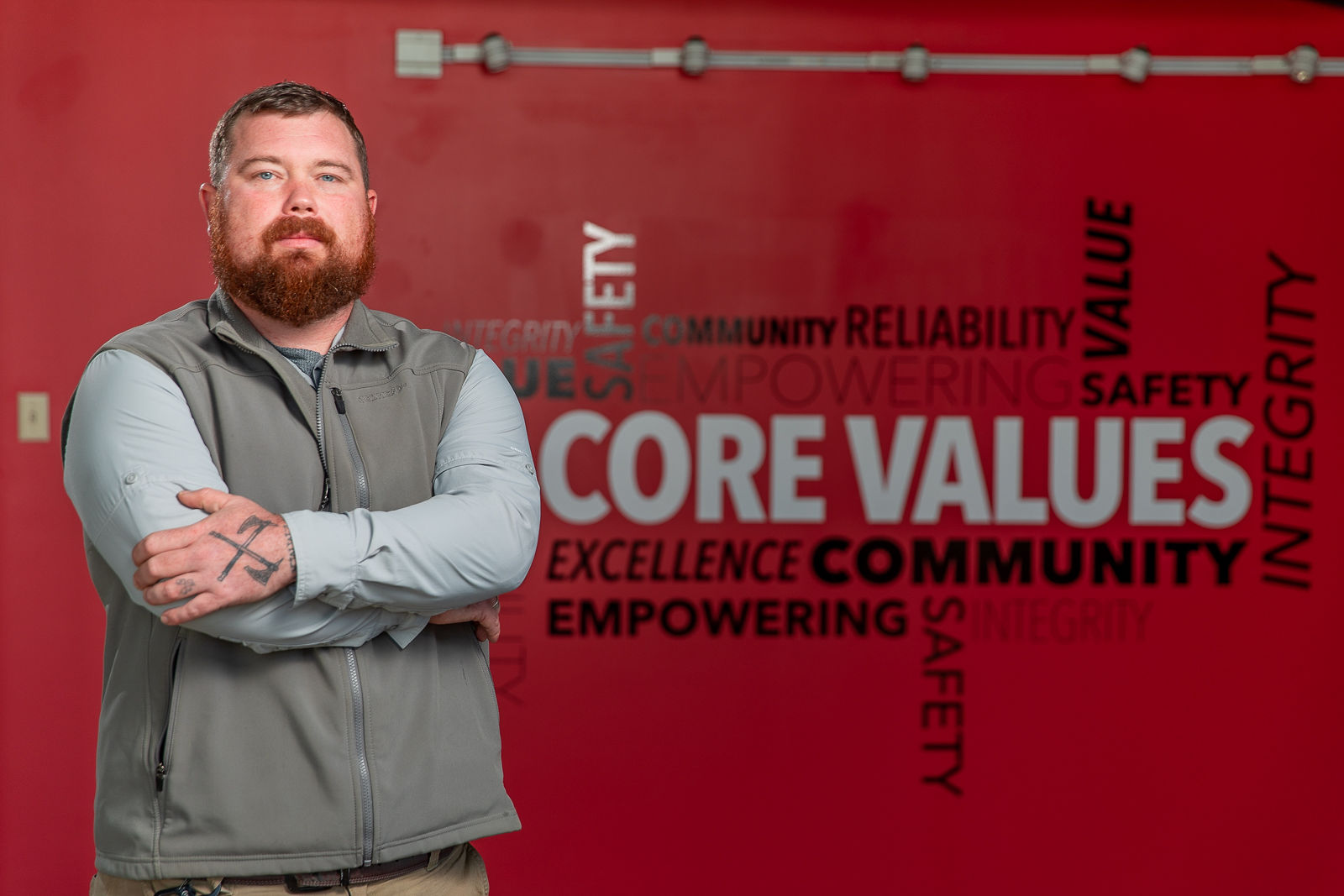 JIMMY HUBBARD
Project Manager
Jimmy Hubbard has worked in the HVAC industry for over 15 years. Jimmy stared his career as an apprentice with the Sheetmetal Workers Union, where he completed a 4 year apprenticeship. Jimmy joined Mechanical Systems in 2013. While Memphis is his hometown Jimmy has helped and overseen builds in many different states. He takes great pride in his work, and seeing that a job is done right the first time. He is a very good problem solver and works well with his team. Jimmy likes the atmosphere that Mechanical Systems provides to their clients and employees, almost like family and close friends.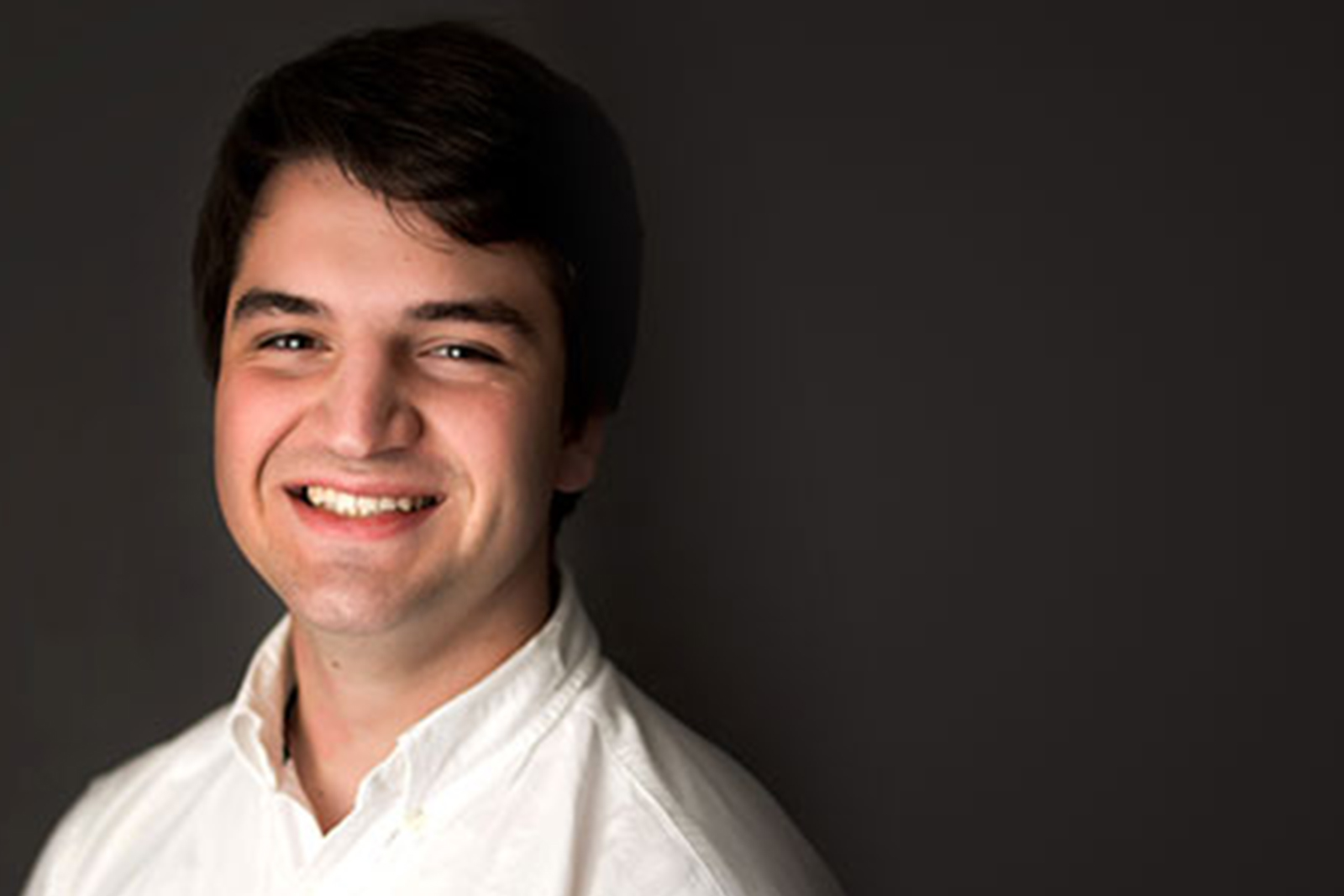 CHRIS LEMONS
Estimator
Chris is the youngest member of the Mechanical Systems office construction team. He graduated from The University of Memphis in spring of 2017 with a Bachelor's of Science in Mechanical Engineering and began working at Mechanical Systems in July of 2017. Chris is training to be an HVAC estimator under the supervision of Dave Hall and Lee Walker while managing the company's pre-bid walkthroughs as well as completing most of the sheet metal takeoff.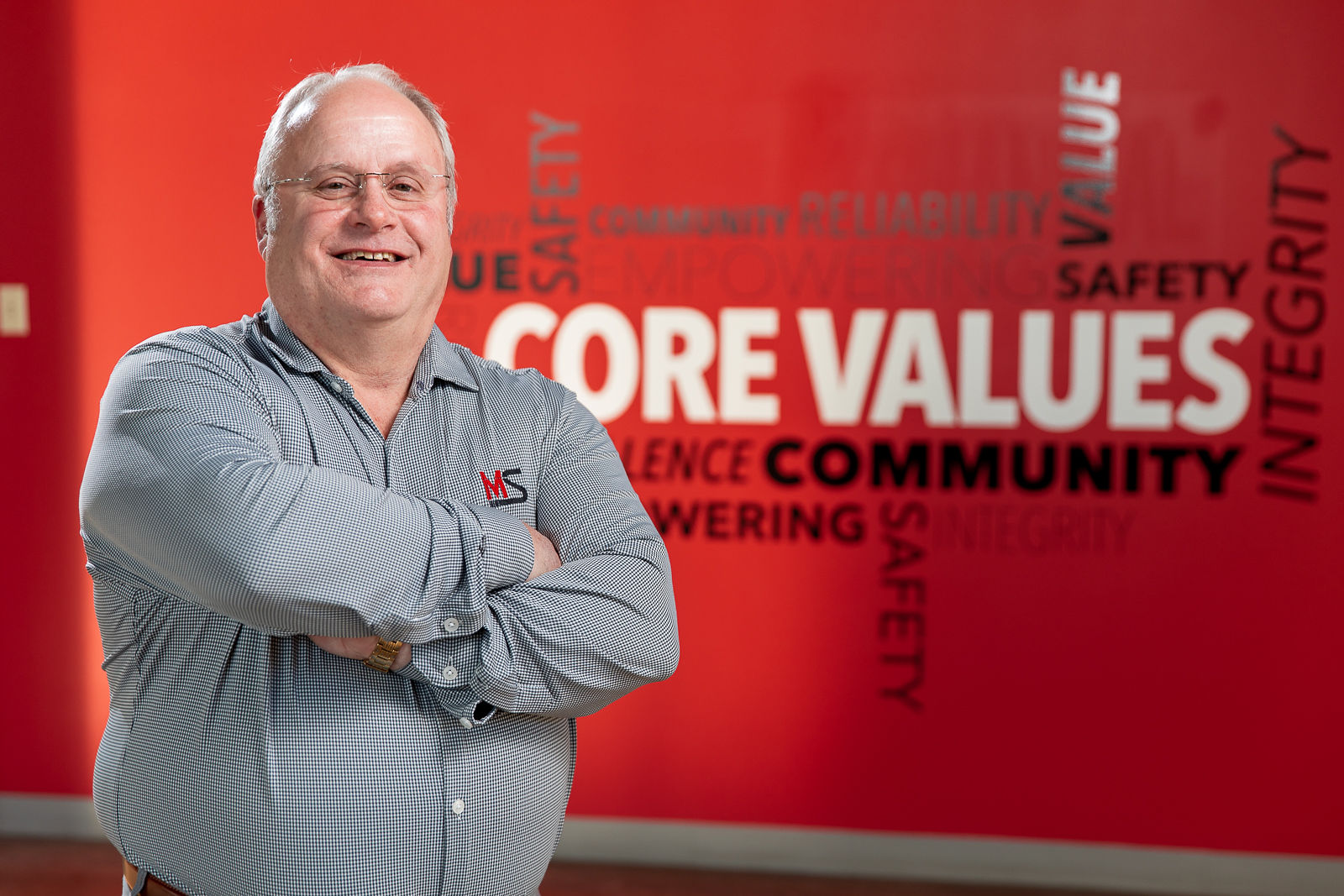 ALAN DAVIS
Project Manager
Alan began his HVAC career over 30 years ago after attending William R Moore School of Technology where he completed courses in Air Conditioning, Heating and Refrigeration. He then joined a well-established local service contracting firm where he worked his way up the ladder from the field to a sales and project management position. After more than 10 years of service Alan decided it was time to step out of his comfort zone and purchased a small HVAC service company. Over the course of the next 24 years Alan grew his company's service business and also developed contracting services for commercial replacement, design-build and plan spec projects. He has held a Tennessee Mechanical Contractors license since 1996. Alan's lengthy tenor in the business has afforded him a vast array of experience in all types of systems. Whether it's a roof top unit, chilled water, hot water or mission critical cooling system you can be sure Alan has had experience with it. Alan's diverse experience provides him with the ability to offer innovative practical and cost effective solutions for the challenges that arise in today's mechanical contracting market. Alan has a strong work ethic and believes in doing whatever it takes to get the job done safely and efficiently. His motto is "Look for ways to get the job done rather than reasons why it can't be done". Since joining our team Alan has repeatedly expressed what a valuable asset the support and team effort that exists at Mechanical Systems is for both employees and customers as well.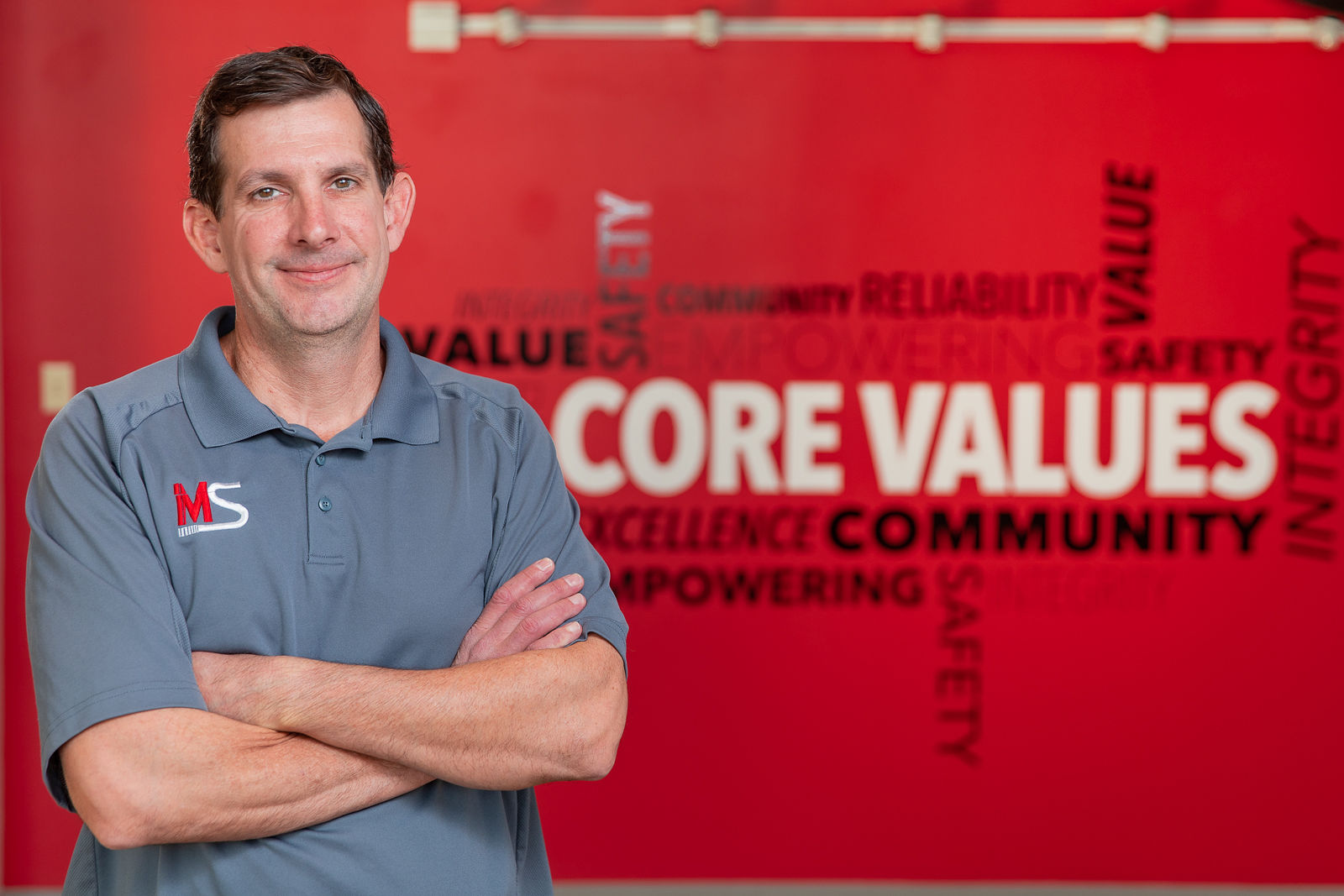 JASON OATTIS
Project Manager
Jason Oattis has worked in the plumbing industry for over 20yrs. Being a 4th generation plumber you could say it's the family business. He has worked as a journeyman plumber in commercial and multifamily construction. In 2004 he moved to Portland, OR where he worked in multi-family plumbing, which consisted mostly of condominiums and apartments. In 2011 he returned with his family to his hometown of Memphis and began work as an estimator and project manager. He has worked as a plumbing project manager on multiple large projects in the city of Memphis in the last 6 years. Jason has an eye for detail and understands the need for a quick response to get the job done for our customers in today's fast pace construction Industry.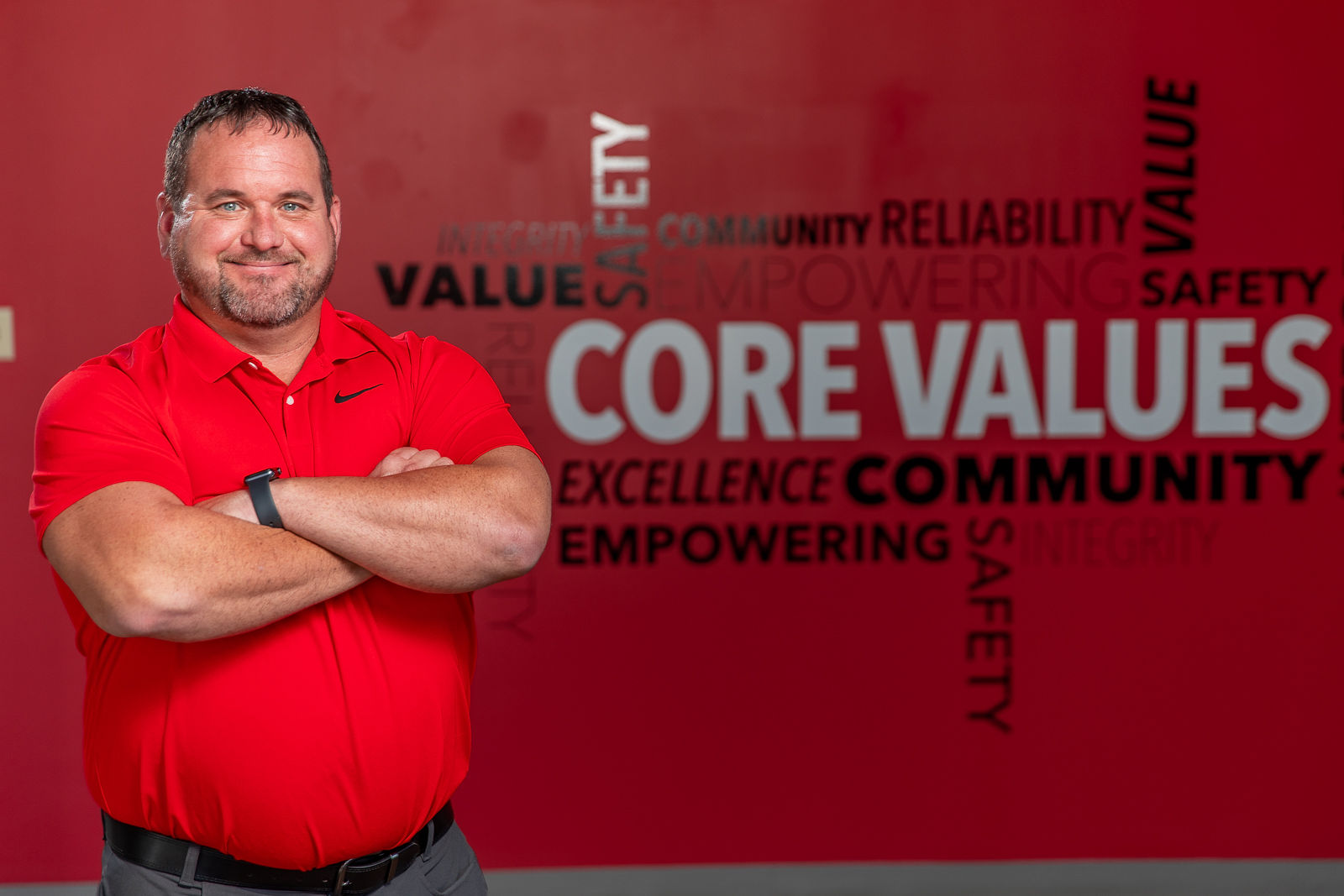 HEATH WILLIS
Project Manager
Heith started working for Mechanical Systems in October of 2018. He is a fourth-generation plumber and holds a Master Plumbing License in the state of Arkansas. In 1997, Heith Started working for a large mechanical contracting company in Jonesboro, Arkansas while also attending Arkansas State University studying Mechanical Engineering. He is currently enrolled at the University of Southern Mississippi where he will acquire his Bachelor's Degree in Engineering. Some of the larger projects Heith has worked on in Memphis include Fed Ex Forum, St. Jude and Methodist Central Hospital. Heith also owned his own business for several years and worked on everything from Education to Residential. Furthermore, he worked as a Project Manager/Estimator for one of the largest plumbing contractors in Memphis. When asked about working for Mechanical Systems Heith says, "The work environment here is the best that I've been involved with. I genuinely enjoy showing up for work every day."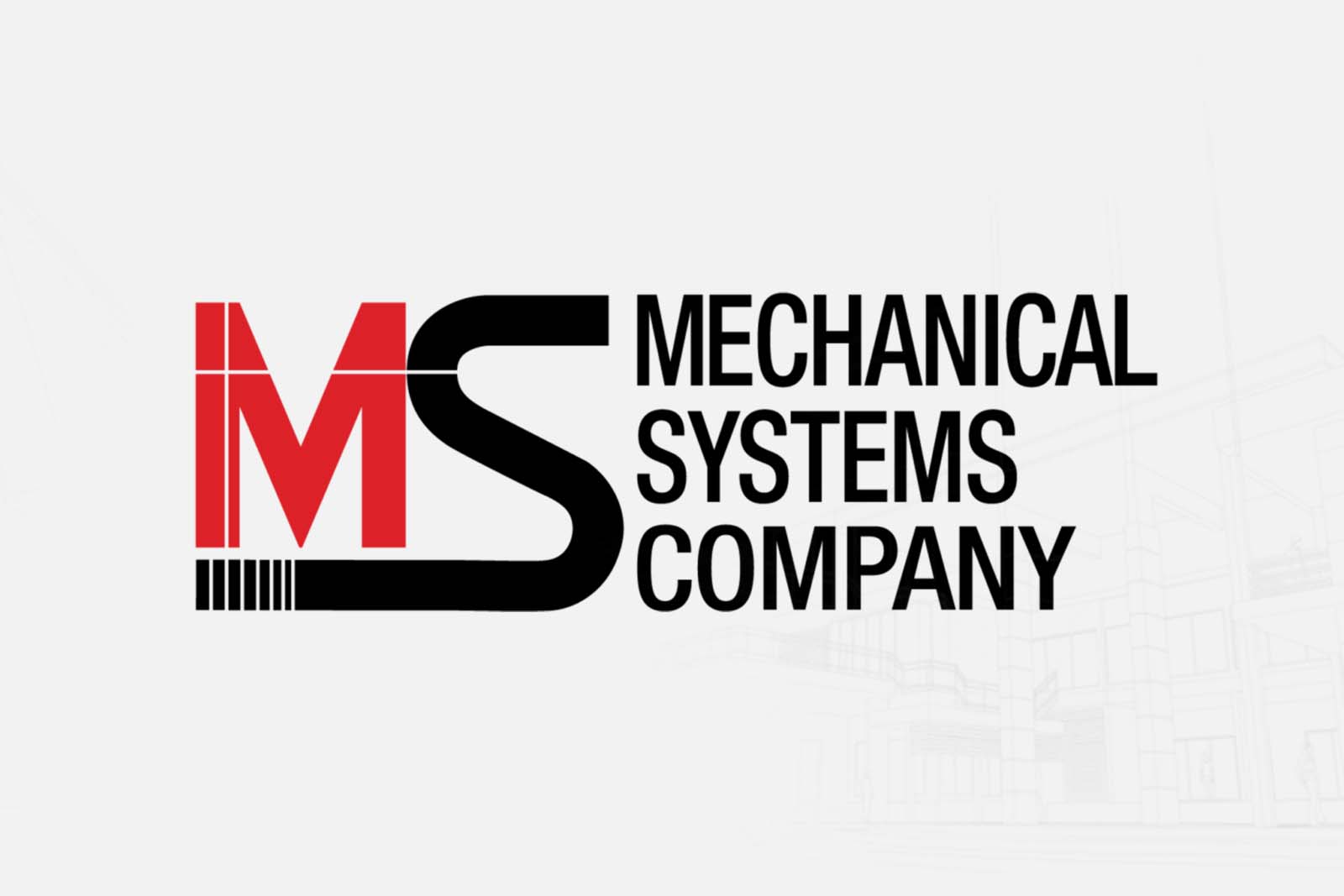 CHRIS JENKINS
Estimator
Chris Jenkins joined Mechanical Systems in October of 2008. He is a third-generation plumber with a Plumbing License since 2004. Chris began working in the industry in 1996 where he started at the bottom as a ditch grader and has learned all areas of the trade. He is certified in the operations of heavy equipment and enjoys it whenever he is able and if needed. Chris came to Mechanical Systems as a Superintendent and was promoted to Plumbing Riding Superintendent before accepting the Estimator opportunity. Chris grew up working on the farm and even worked at a farm implement shop during his high school years which instilled his let's work until we get it done attitude. He contributes by performing isometrics and plumbing designs that are then sent to the engineer for finalization as well as most of the take offs for estimation. He enjoys family time, vintage items and technology "when it works". He has been married to his wife Laura since March of 2001, has two sons, Dakota & Carter and one grandson Myles.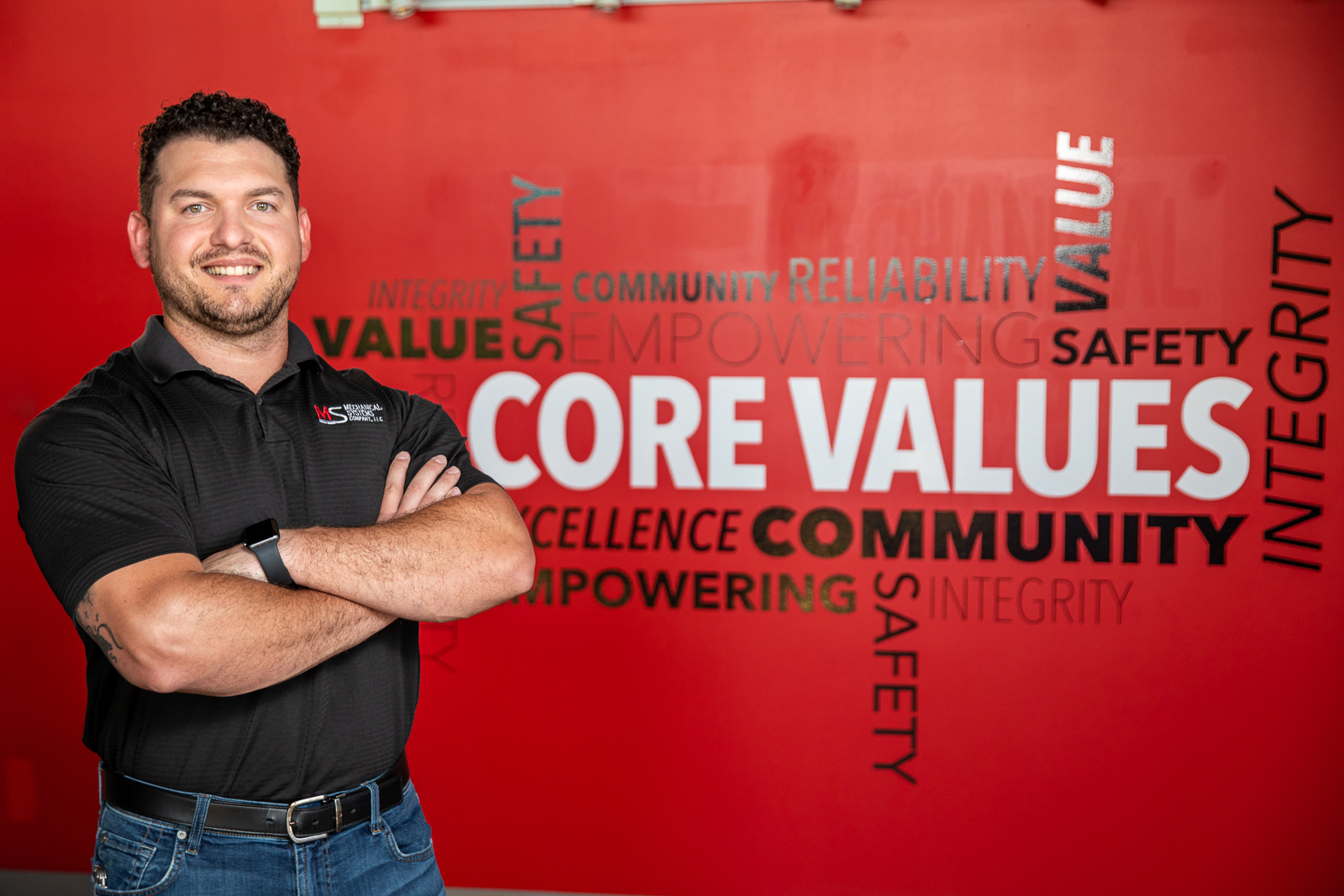 Jake Purifoy
Project Manager
Jake joined Mechanical Systems in 2022 as a Project Manager. Jake began his construction career in 2013 doing bridge construction where he began to learn various construction skills as well as how large jobs are coordinated. Using those skills, he became superintendent for a different company in 2016 where he continued to grow his job oversight and job management skills. He prides himself on making sure his customers, as well as his team, are informed, safe, taken care of, and happy from start to finish on every job. His work ethic, problem-solving skills, and eagerness to grow are some of his best qualities. He looks forward to learning and progressing with the MSC team and enjoys the family-like atmosphere of the company.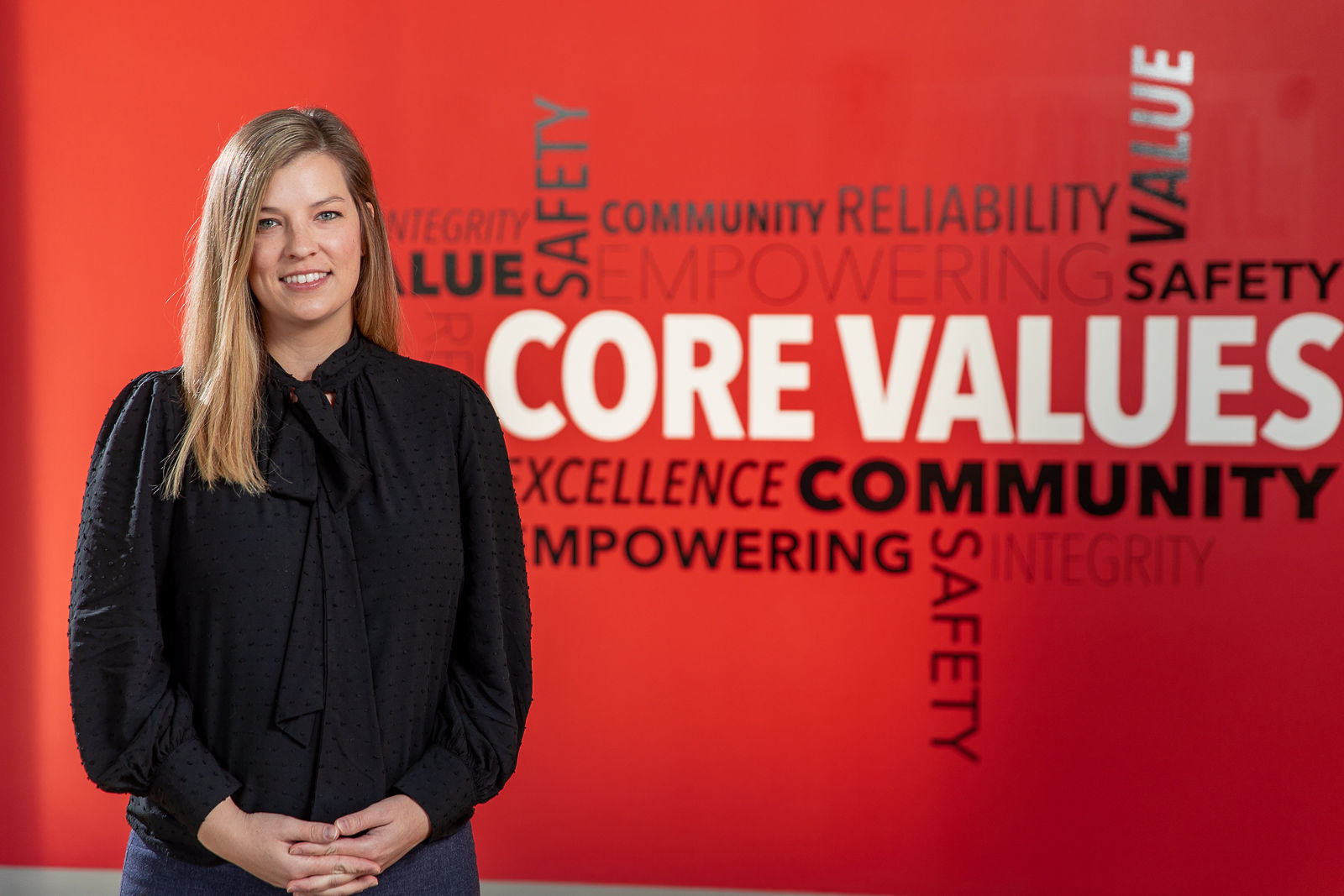 STEPHANIE SHARKUS
Assistant Project Manager
Stephanie joined the Mechanical Systems family in January 2020. She began her career in the HVAC and plumbing industry in 2017 as a commercial/ industrial HVAC maintenance coordinator. She quickly transitioned to the role of commercial/industrial dispatching and equipment parts warranty specialist. Desiring a challenge, Stephanie came to MSC to integrate into the fast-paced world of construction where she is now an Assistant Project Manager for both mechanical and plumbing. Stephanie is passionate about her hometown city of Memphis, TN, and she loves the opportunity to enhance Memphis through the construction industry as well as other Southeastern regional areas. She graduated from Sacramento City College in Sacramento, California in December 2012. Her previous industry background in conjunction with her astute customer-focused persona and enthusiasm has allowed her to join an incredible team and thrive.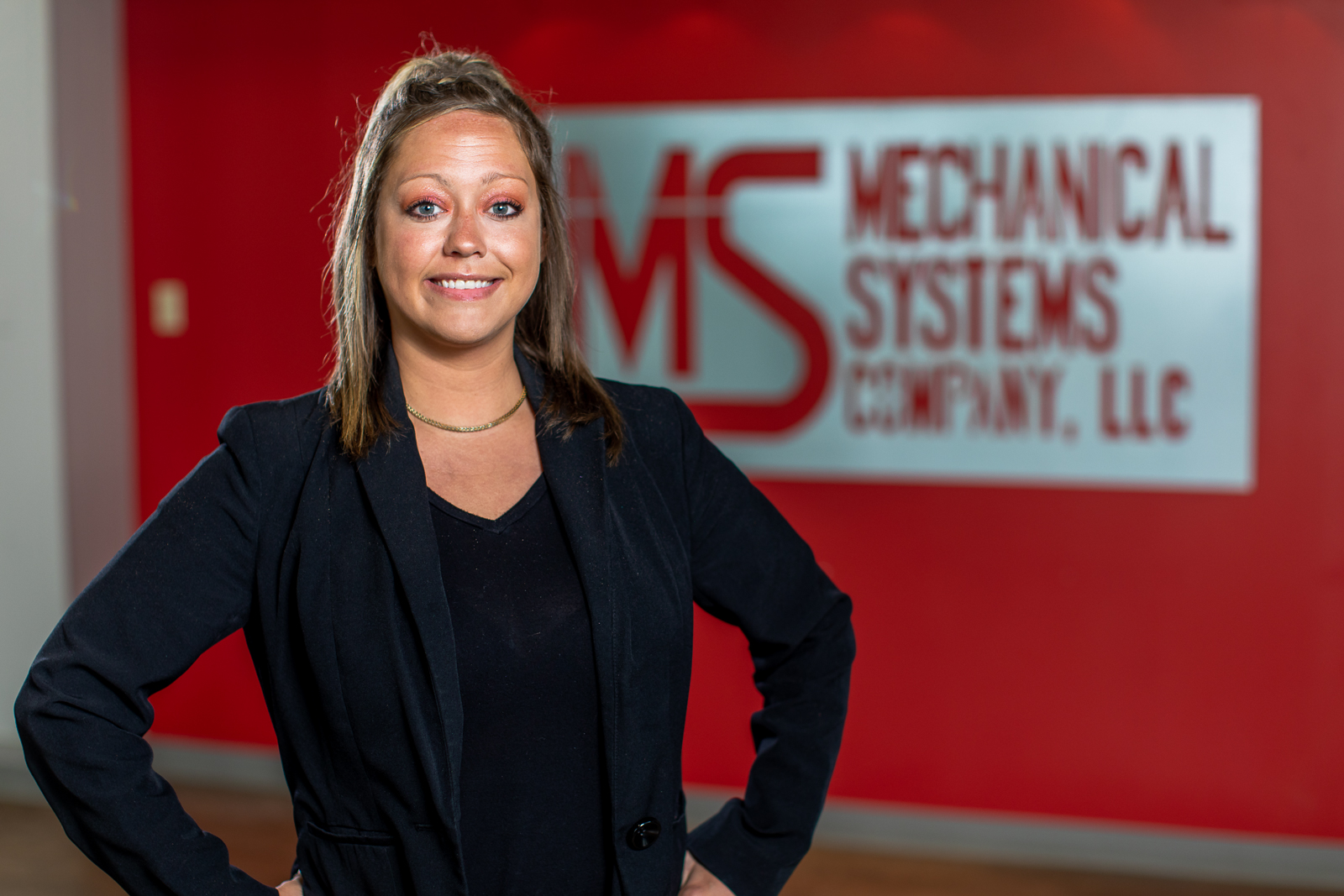 KRISTINA FURLONG
Assistant Project Manager
Kristina is one of our newer members of the Mechanical Systems family. With her vast background in customer service, she had no problem fitting right in with the team. She has been in the HVAC industry for about 3 years and is very eager to further her career in our service department, assuring that any experience with our company is a pleasant one. Her people skills and positive attitude are fundamental in building infallible, lifelong relationships with our customers. Born and raised in Memphis, you can oftentimes find her at the Grindhouse, cheering on our Grizzlies for another exciting season. Fostering and rehoming dogs is another passion of hers, along with her love of all types and forms of art. Kristina looks forward to bringing her enthusiasm and problem solving skills to all areas of MSC.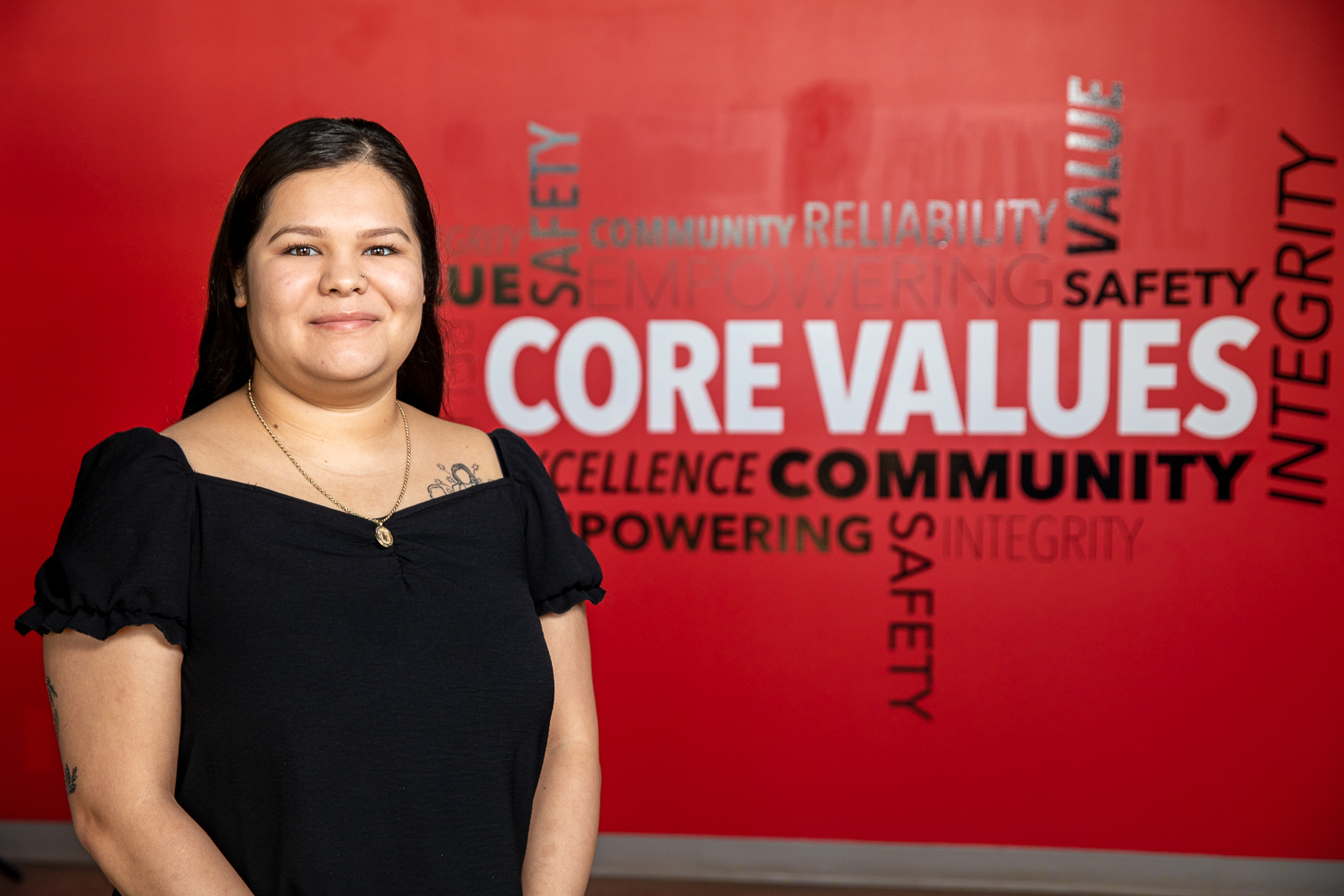 ROSA ORTIZ
Assistant Project Manager
Rosa joined the Mechanical Systems family in the summer of 2020 as an Administrative Assistant. During this time, she attended Christian Brothers University to complete her Bachelor's Degree and graduated in December 2021. She was then promoted to an Assistant Project Manager for the construction HVAC and plumbing department. In her current role, she looks forward to obtaining the knowledge and skill set to continue the success and maintain the standards that are upheld here at Mechanical Systems Company.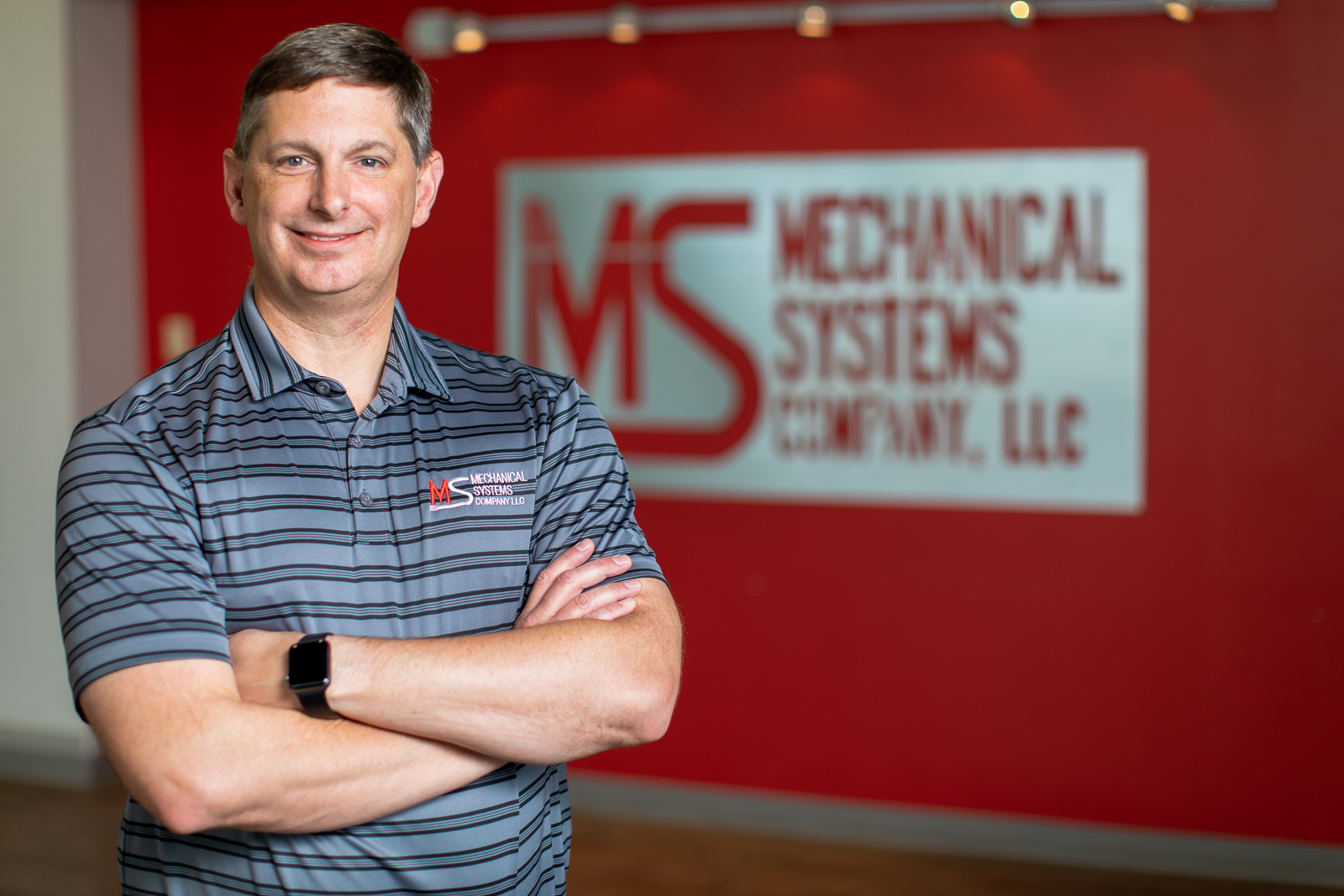 BRETT HARPEL
Service General Manager
Brett joined the MSC Service family in January 2020. He brings 20+ years of technical sales and operations leadership experience with him. Brett started his career in Memphis, earning a BS in Mechanical Engineering from the University of Memphis. Hhe remained in the area for several years before being transferred to Appleton, WI and later to Cincinnati, OH. In 2018 Brett and his family returned to Memphis to join Kele, Inc. During his 20+ years of sales and operations leadership, Brett earned an MS in Engineering Management from Milwaukee School of Engineering. Brett gained leadership and sales experience working for Fortune 100 companies including Johnson Controls, Trane and Ingersoll Rand, as well as joining the leadership teams of several mid-size companies. To stay in touch with new ideas in business, Brett also teaches classes in the DeVoe School of Business at Indiana Wesleyan University. Brett and his wife enjoy rooting for Tiger's sports and supporting their three kids' activities throughout Memphis, including, but not limited to, volleyball, track, drums/guitar lessons, church events, and school theater productions.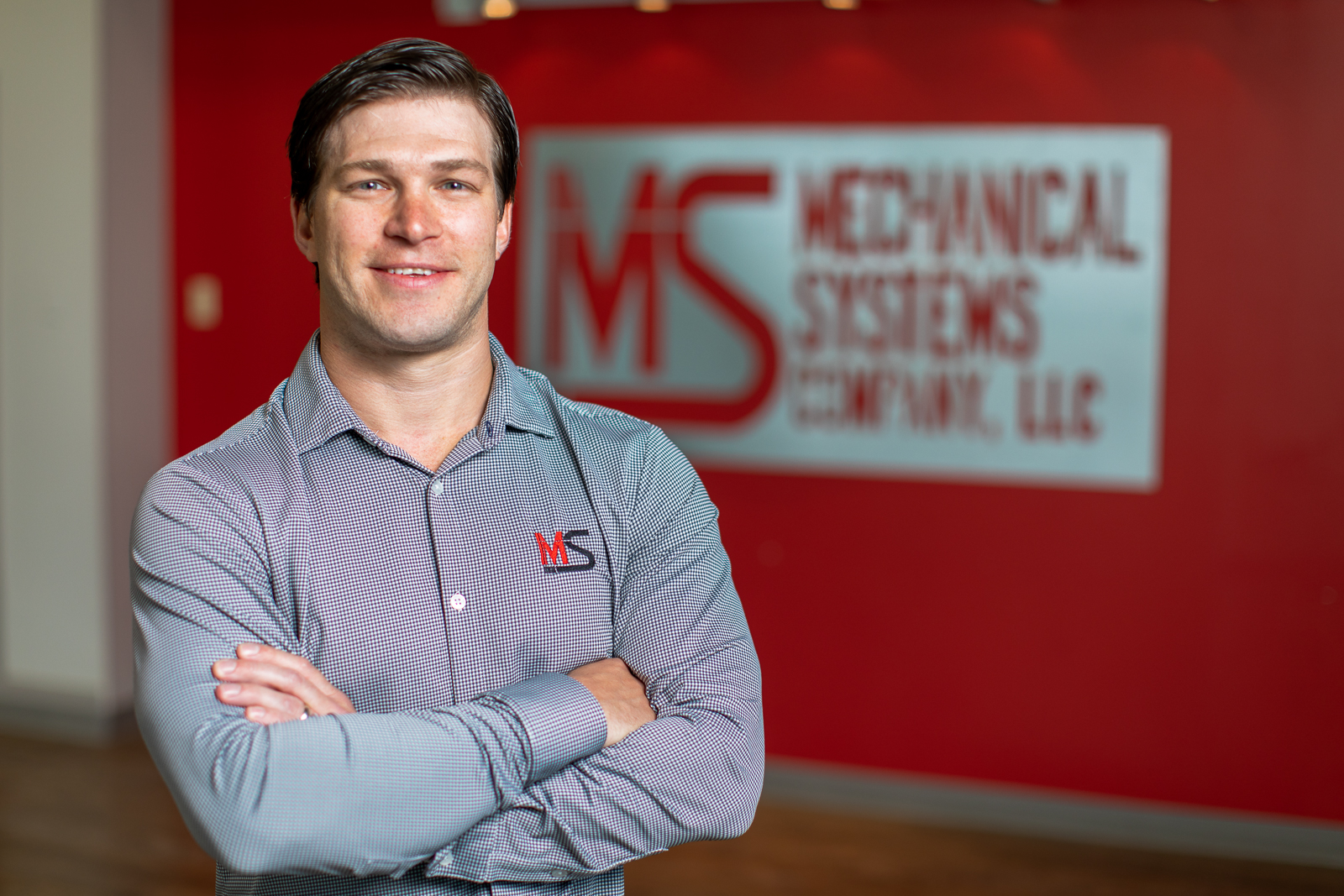 BEN SCOTT
Building Consultant
Ben recently moved back to his hometown of Memphis in November 2017, along with his wife and two children, to join the service team at Mechanical Systems. Ben attended Middle Tennessee State University, where he received a Bachelor's degree in Concrete Industry Management: Production Sales and Service. After college Ben lived in Nashville, where his son's love of hockey established the family as avid Predator fans. He brings 6+ years of experience in industrial and commercial service sales. His expertise is in helping clients to evaluate their facility operating costs in order to uncover savings opportunities. Ben prides himself on "doing right by the customer", providing excellent customer service, and developing long-term business relationships with clients. He looks forward to building new partnerships, and working with the Mechanical Systems Family.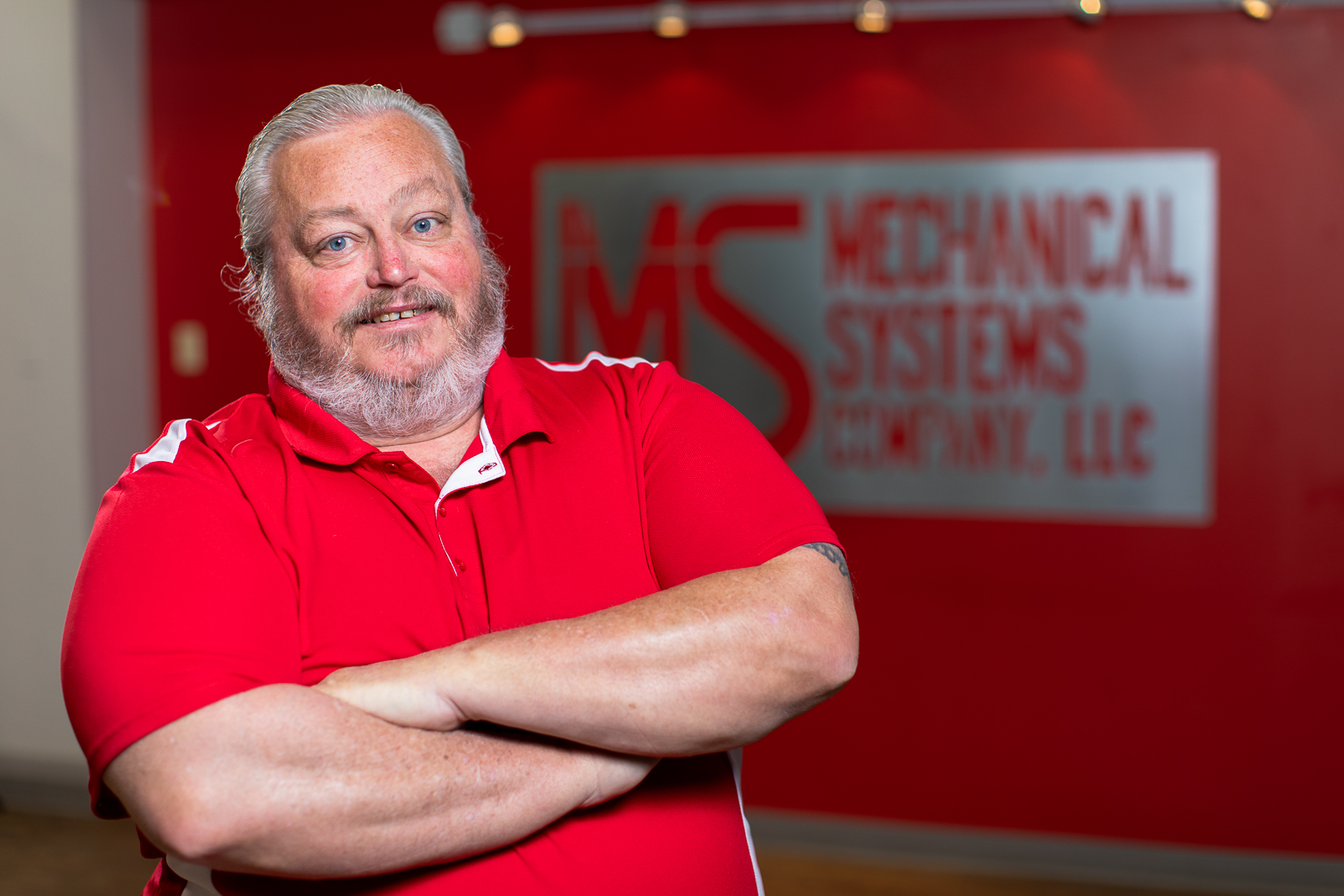 ROY AUSTEIN
Service Operations Leader
Roy started his HVAC carrier in 1988 when he went to work for the family business at Austein Mechanical. He went through 5 years of Local 614 Steam fitters union apprentice school and worked at Austein Mechanical until he got his TN State Mechanical and Plumbing license. Roy started his own HVAC Company in 1998. In 2005 he went to work for another company and became the service manager there in 2007. Roy joined Mechanical Systems in 2015 as Service Supervisor and manages all our field service operations.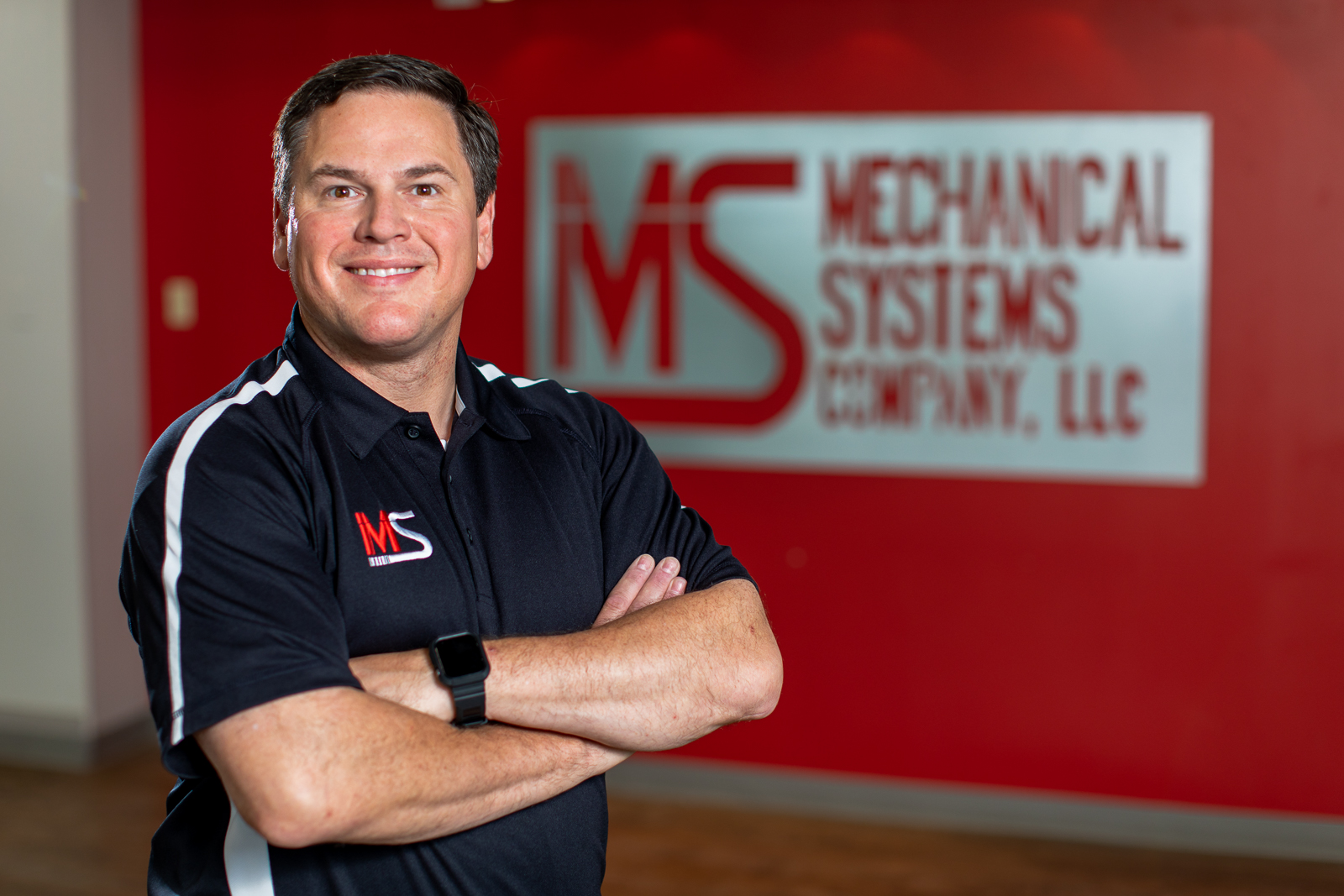 WILL WEBB
Project Sales Engineer
If you ask around the industry for a referral you can trust, you will hear Will Webb's name often when looking for a professional Mechanical partner who will provide you what you need and not try to up sell his company's products and services. With a genuine passion for putting people first and finding the best value based solution for his customers' needs, Will joins Mechanical Systems as a Project Sales Engineer bringing a diverse HVAC background going back to his early days working in the field with his family's mechanical company. After graduating from Christian Brothers University, he worked as a Professional Engineer designing a multitude of complex HVAC systems in Memphis and throughout the Mid-South region. Due to his deep design engineering experience and background installing mechanical systems, Will provides a consultative approach working within your budget constraints to provide creative solutions that make sense for your needs. Mechanical Systems believes we are only as good as our people. In June of 2018, Mechanical Systems added Will Webb to our team. With over 20 years providing HVAC solutions, Will is a welcomed element to our arsenal. Will brings a level of experience, knowledge and creativity that only years in the field can provide. Customers who have worked with Will know they can count on him to put their interests first; offering an honest and practical solution. Let him help you find the right solution for your facility and budget.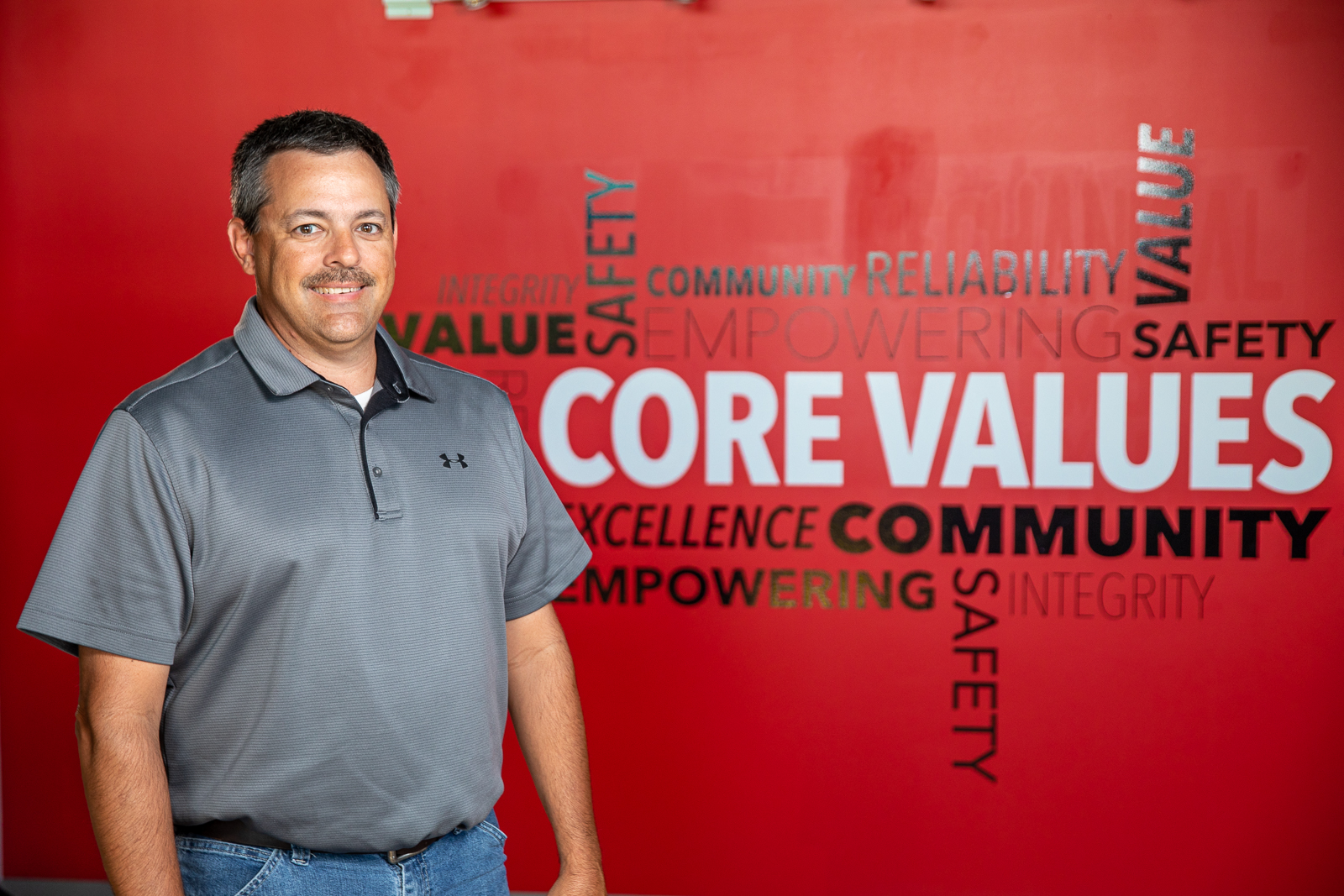 Scott Harvey
Service Project Manager
While working for a local Memphis mechanical contractor, Scotty graduated from William R. Moore in 2001. After graduation, he joined the sheet metal department at a larger contractor in town where he worked for 19 years. After completing his apprenticeship program he took on ever-increasing responsibilities running multiple sky-line/marquee projects throughout Memphis. In 2020 the entrepreneur bug hit him and he opened his own HVAC service company. In March of 2022, Scotty accepted the offer to join the Mechanical Systems family and put his business experiences to the test leading our plumbing and HVAC service projects. In his spare time, you will find him spending time with his family, the majority of that time is spent supporting his kids efforts in theater and color guard as well as chasing around the country for competitive baseball tournaments.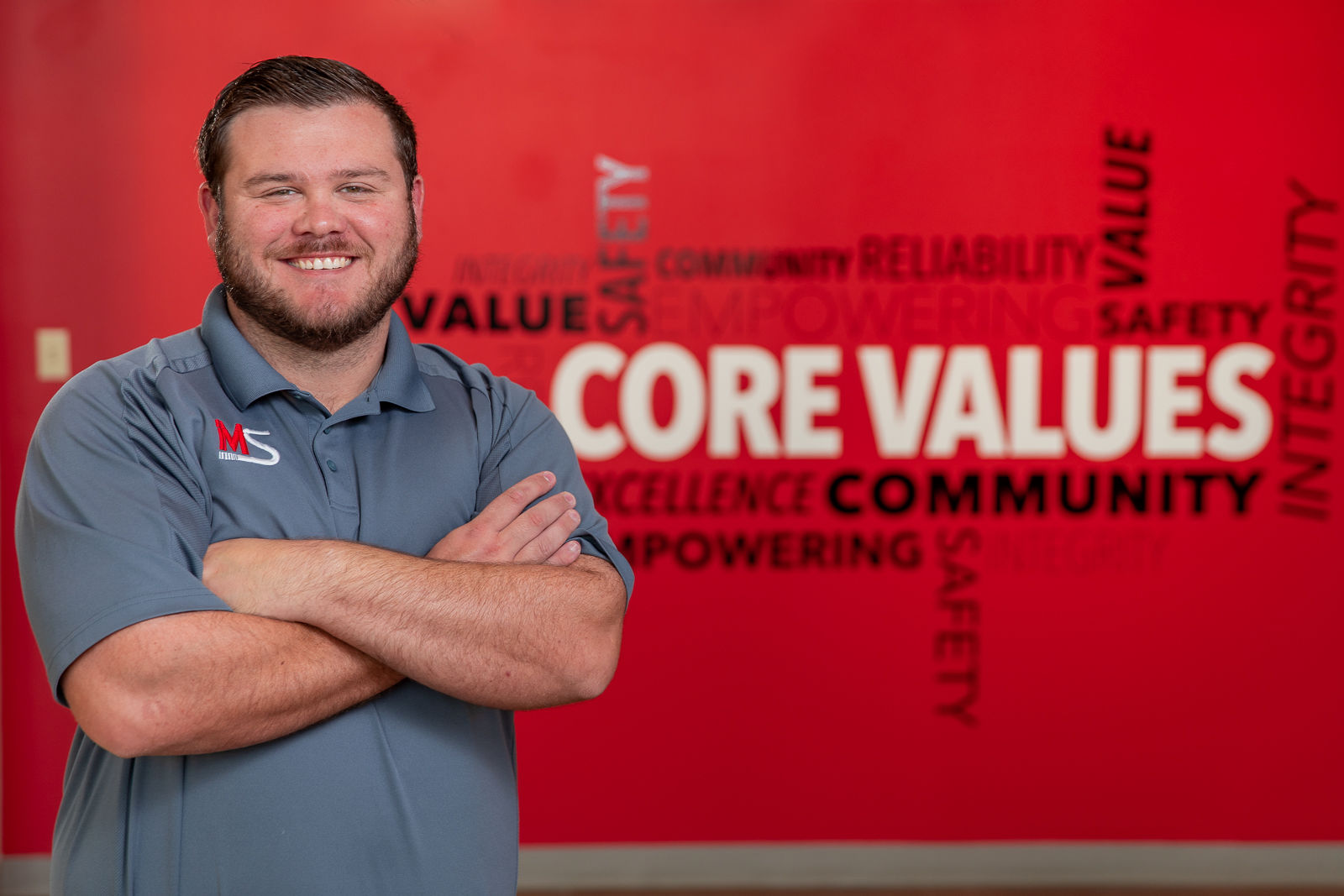 TREVOR BAKER
Project Sales Representative
Trevor joined the Mechanical Systems team in October of 2020. Trevor started as an apprentice working his way up into sales and eventually operations management. After realizing his true passion is in sales he joined MSC as a Project Sales Representative. Trevor joined MSC because "He knows when the job is done the customer will have the product they need and deserve." Trevor strives to create a long lasting relationship with customers by earning their trust and working hard for them every step of the way. When not at work you will find Trevor hunting, fishing, and cooking with friends and family.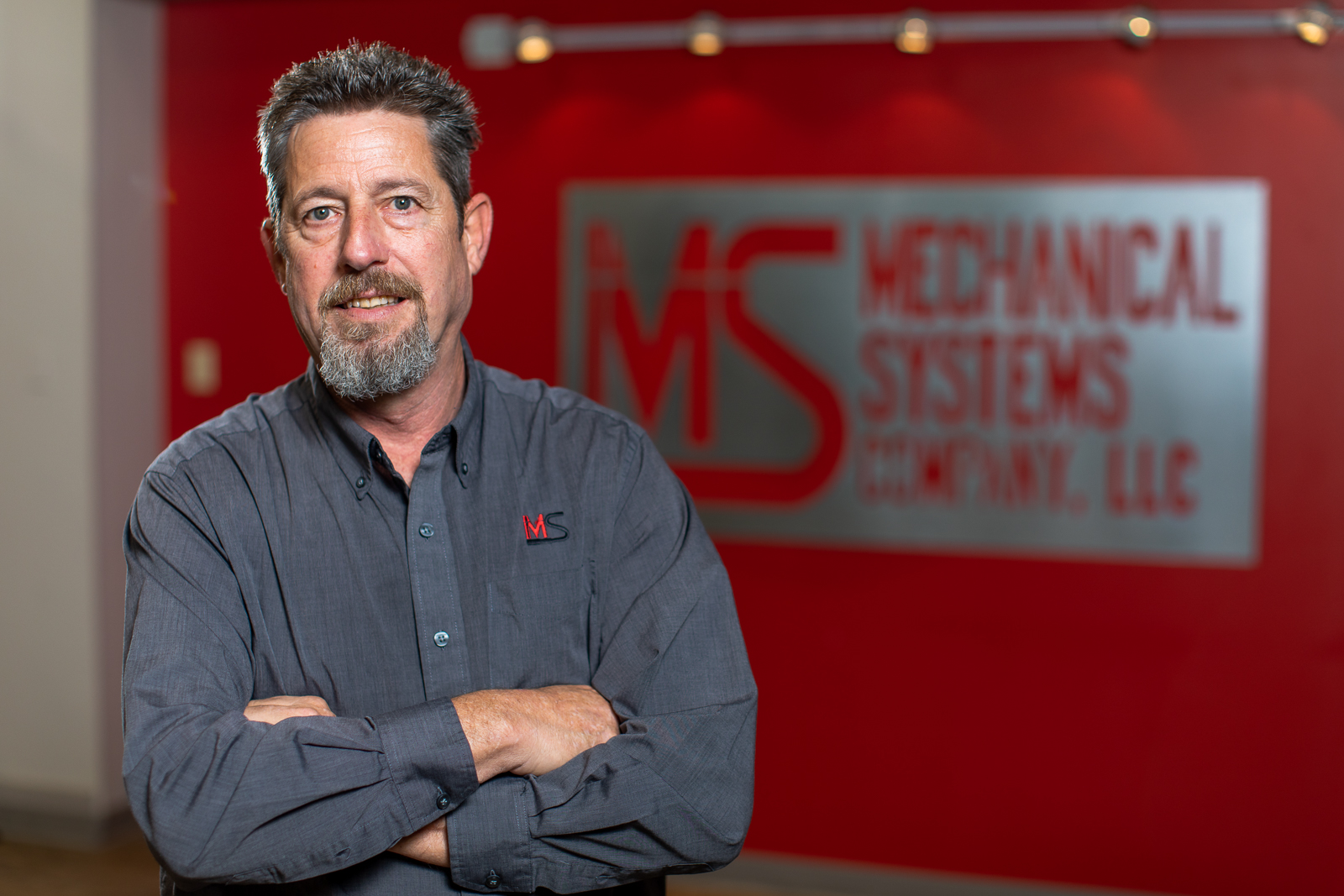 FLOYD YORK
Plumbing Sales Representative
Floyd has been with Mechanical Systems Company since February 2016 and has 28 years of commercial, industrial service plumbing background. He started as a helper and worked his way up the ladder and is a Licensed Master Plumber in 4 states. Floyd initially started out as our only service plumber and has helped grow the plumbing service division with his expertise and field experience. In July of 2019 Floyd moved up within the company to the plumbing account manager for the service division. The Plumbing Service Division has grown to seven technicians! The future looks very bright as he continues to help this division grow to its full potential. He believes everything we do here is a team effort with a true family environment.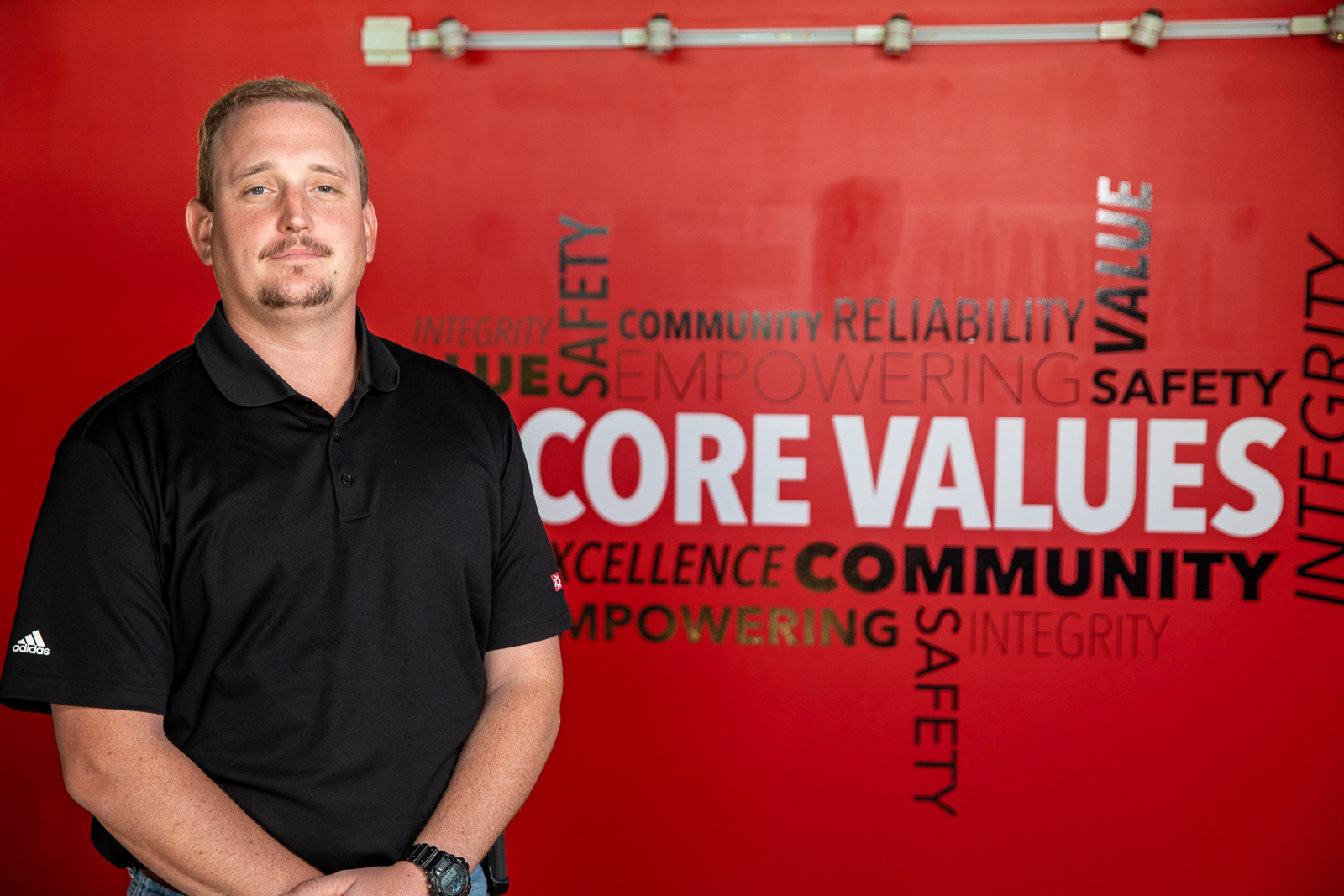 Quinn Woody
Project Sales Engineer
Quinn graduated in 2017 from the University of Memphis with a BS in Mechanical Engineering. He was one of the lucky engineers who found their after-graduation job two years before graduation and joins the Mechanical Systems family with 7 years of engineering design experience. Quinn is helping his customers develop effective solutions to their heating and cooling needs by capitalizing on his experience with running load calculations and specifying systems to deliver solutions to customer's simple to complex problems. In his spare time, you will find him outside where he enjoys spending his non-working hours.
MELANIE JONES
Service Office Manager
Melanie has been with Mechanical Systems since February 2016. She is excited about the opportunities presented here as part of a vibrant and growing service division. Her goal is to exceed customer expectations by providing top notch customer service that backs up the technical expertise we offer in the field. Melanie began her career in the HVAC service industry in 1994 with another local mechanical contractor. While simultaneously studying operations management, she was part of a rapidly growing service department which meant meeting the many daily challenges brought on by growing pains. Although Melanie enjoyed success in the industry, she left in 2012 to pursue more time with her school aged children. She was very pleased with her decision to return to this field and to be able to be a part of such a forward thinking and employee minded company. Melanie has been heavily involved in the implementation of three software systems including mobile applications. She also has experience dispatching and managing over 40 service personnel and 5 staff serving Arkansas, Alabama, Mississippi, Memphis and Jackson areas in Tennessee.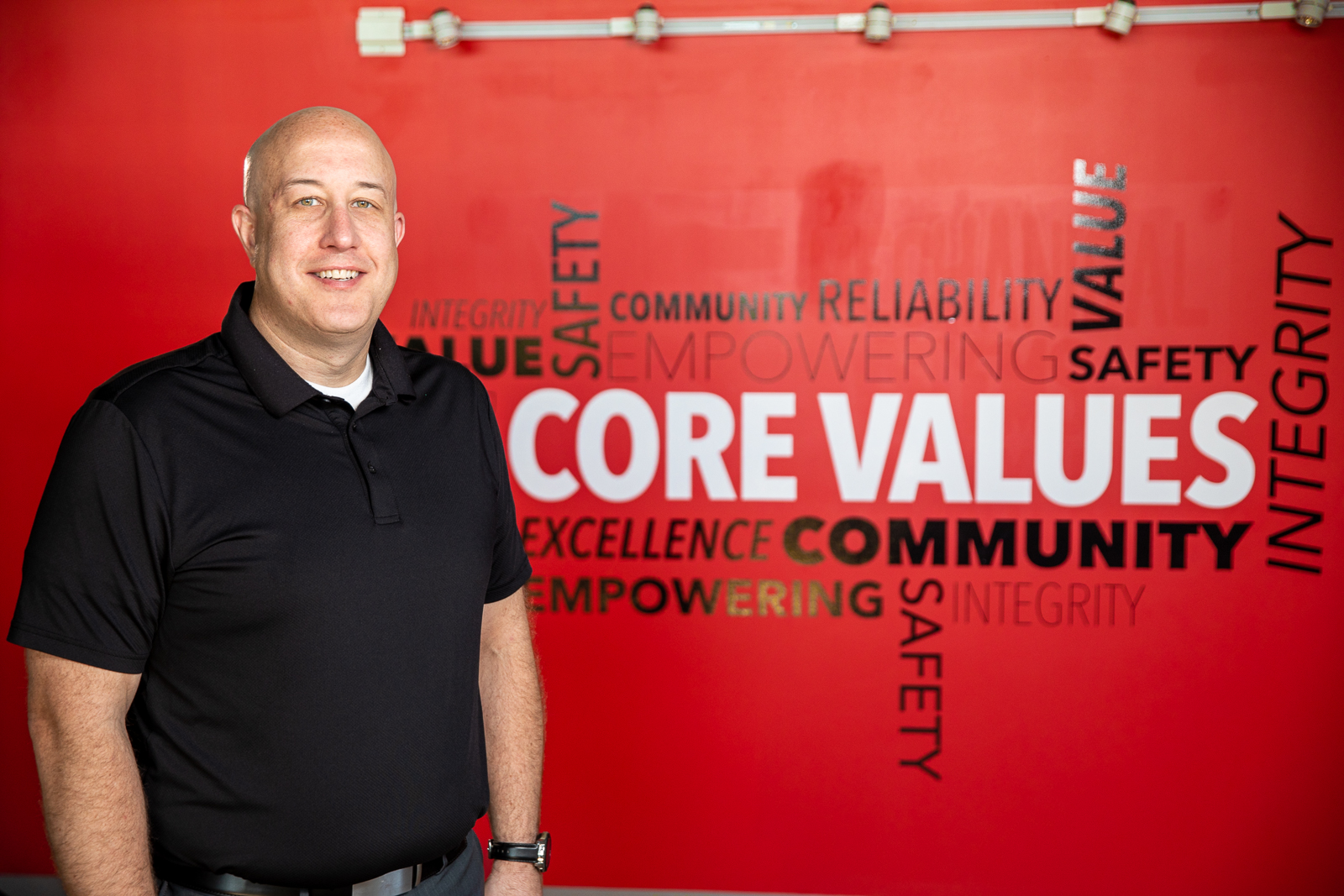 Stephen Sandridge
Service Operations Manager
Stephen has 25 years of operations experience with 15 years focused on businesses-to-business services. As a professional in growing and improving operations, Stephen strives to instill a high level of integrity in his work to serve as a successful leader. With a passion for teamwork and helping others grow, he enjoys Mechanical Systems Company's family-like culture and atmosphere. Along with supporting his MSC family, Stephen enjoys supporting his five children in all of their activities and endeavors, always proud to take on the role of "Dance Dad." When he finds time to spare, Stephen likes to learn about family history and genealogy. In addition to his roles as a Service Operations Manager, husband and father, Stephen is also a certified Six Sigma Black Belt.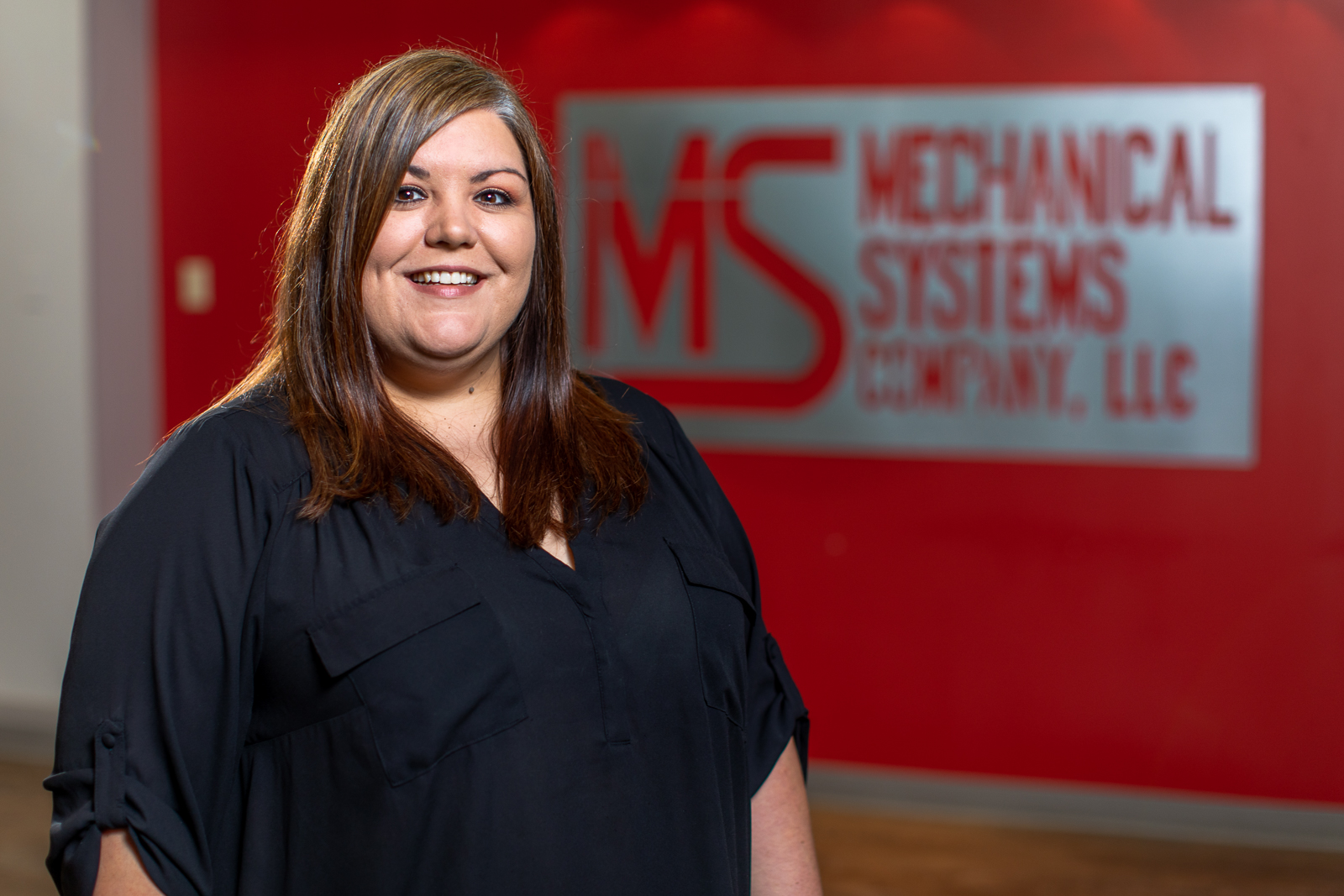 ERIKA RUSH
Service Administrator
Erika has been with Mechanical Systems Company since 2018. She has over 10 years of customer service experience and 3 years of Residential HVAC experience primarily focusing on dispatching and Preventive Maintenance contracts. Erika was very excited about joining Mechanical Systems Service Department to expand her knowledge in the Commercial HVAC & Plumbing Industry. When she is not working you will find her spending time with family whether that is in Memphis where it's all about the back-porch Bar-B -Que's or in South Louisiana on the Bayou where the fishing and the good times just keep on rolling. "Laissez Les Bon Temps Rouler" ( Let The Good Times Roll)
KIM OWENS
Dispatcher
Kim is new to the Mechanical Systems family. She has 10 years of experience in residential HVAC and plumbing. She has many years of managing a team of customer service representatives and dispatchers. Kim joins our team as lead dispatcher. She handles scheduling for both HVAC technicians and plumbers. Her expansive focus on customer service will be an asset for all of our customers. She is happy to be a part of this team and learn the commercial end of the industry. She loves being with her family. They spend their summers on the lake.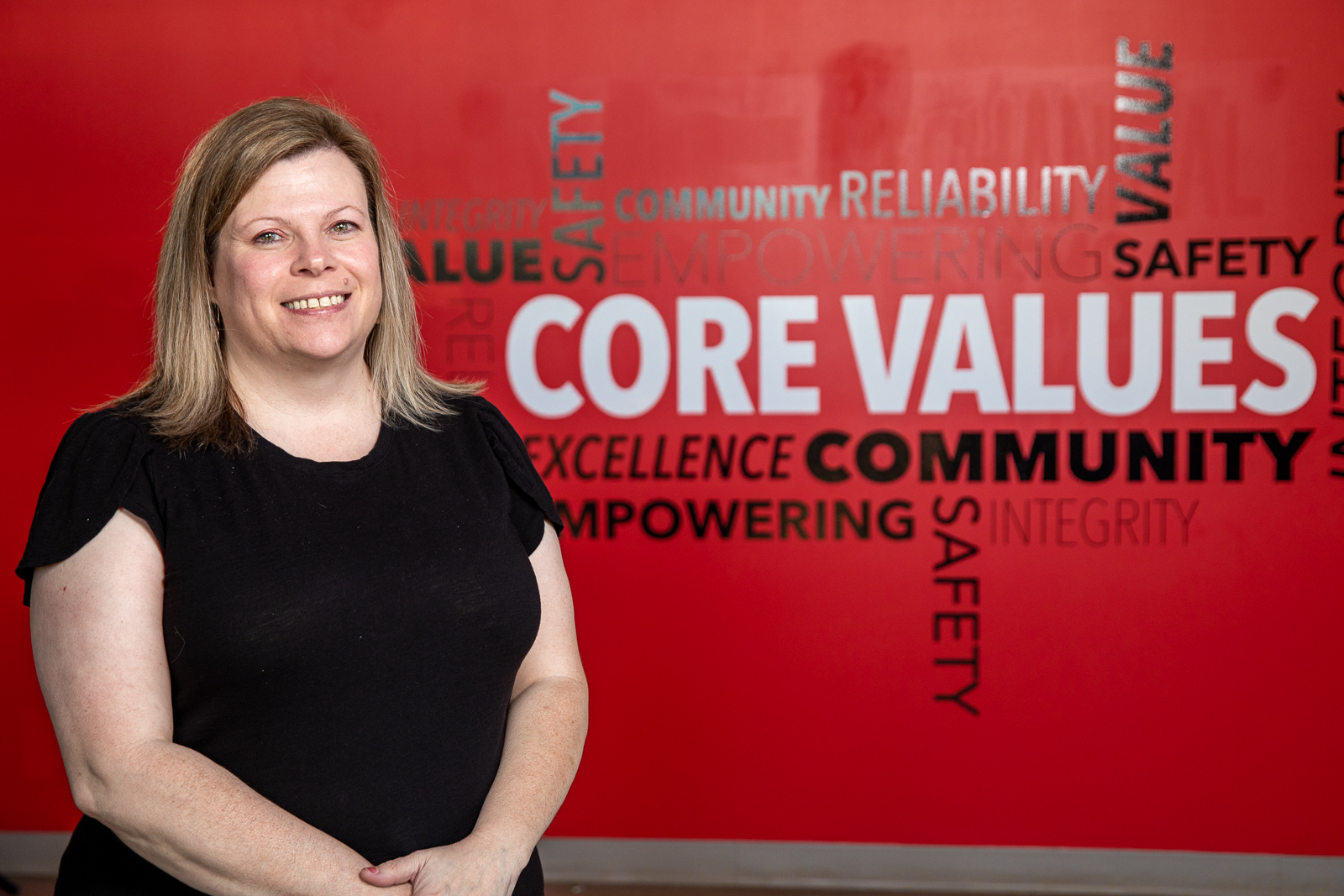 Juanita Williams
Dispatcher
Juanita joined the Mechanical Systems family (literally - her husband is a service tech) in March of 2022. She has a background in teaching, and previously worked with a team of quality engineers in the medical industry. She enjoyed teaching for several years, she knew she wanted to do more. That's when she joined the medical industry as a Nonconformance Coordinator. There she learned she was great at communicating with clients, program managers, and quality engineers to deliver positive outcomes to customers. Her vast knowledge of customer service is a great asset to Mechanical System's customers. Juanita enjoys spending time with her family and friends. In her spare time, she likes painting door hangers and designing t-shirts with her vinyl maker. She also makes tremendous pies for friends and family during the holidays.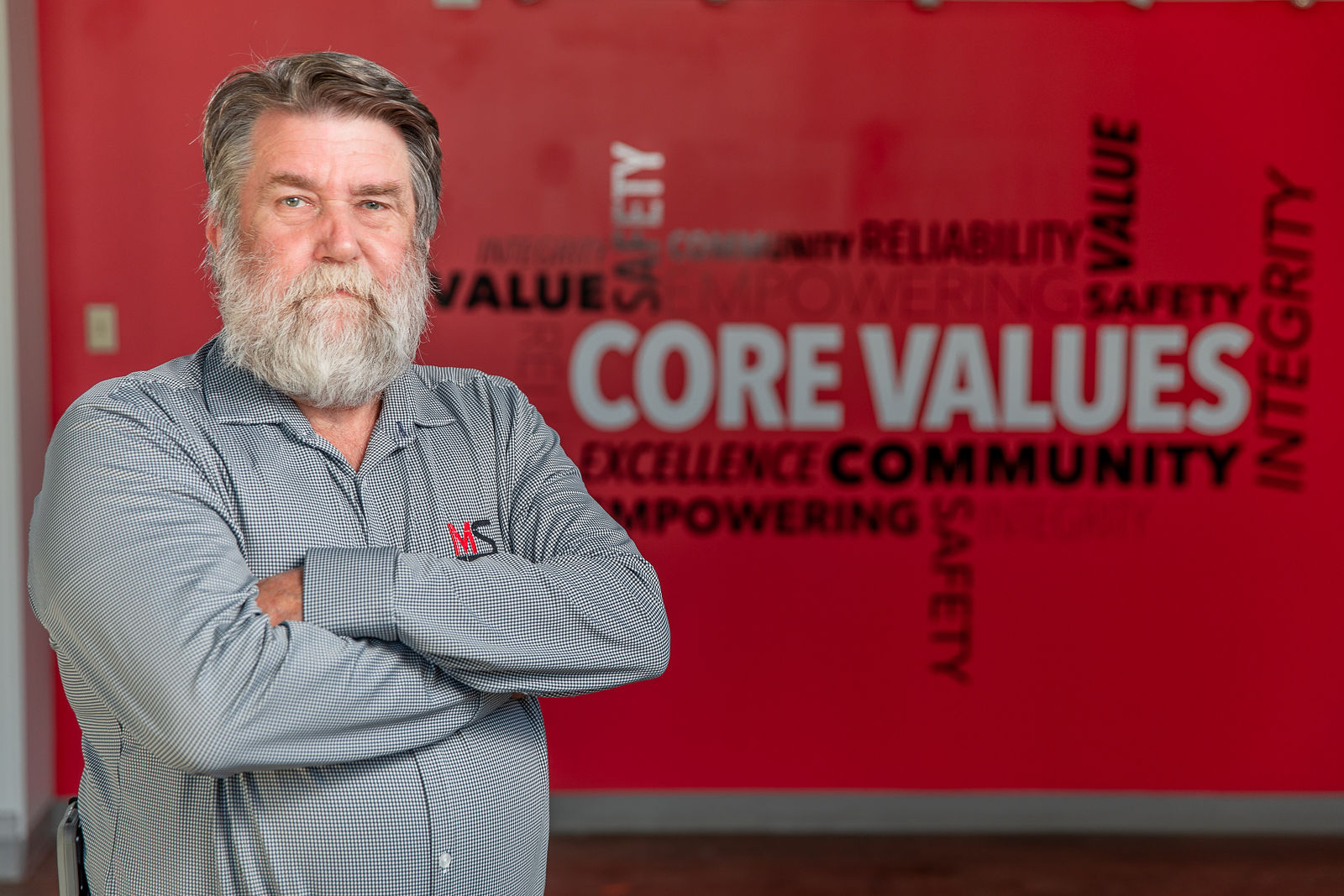 RANDY MILLER
Controls Leader
Randy joined Mechanical Systems Company in 2017. Randy entered the HVACR field in 1977 and has experience in all facets of the Industry. In 2002 he decided to concentrate on Building Automation Systems and years of experience designing, programming, and installing these systems. With his knowledge of HVACR systems Mechanical Systems Company can provide you with the Building Automation System to meet your needs.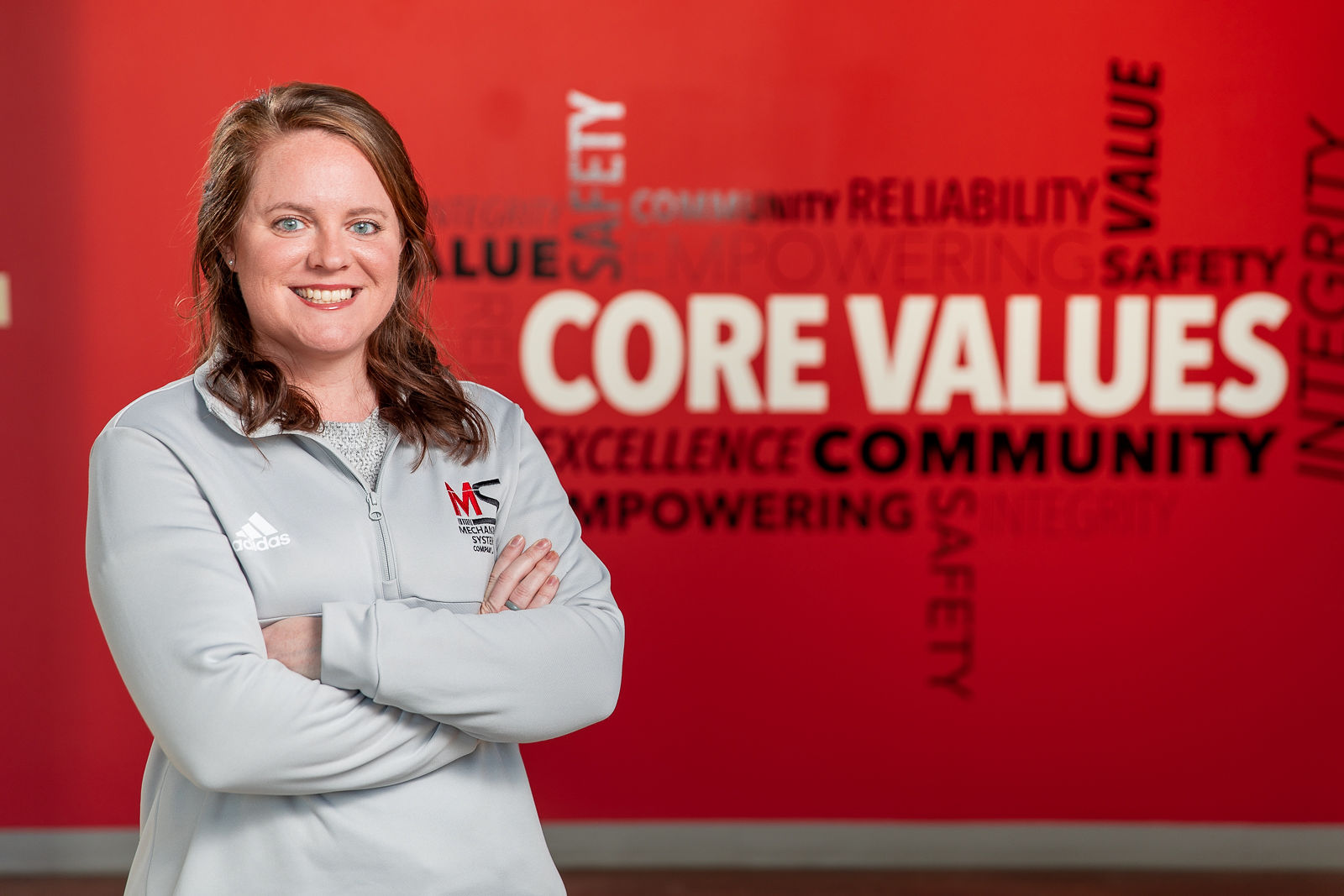 EMILY GOODNIGHT
Office Manager
Emily joined Mechanical Systems in February 2013 as an Administrative Assistant and moved her way up to Controller/Office Manager a year and a half later. She graduated in 2010 from Queens University of Charlotte with a Bachelor's Degree in Business Administration. After spending a few years in Charlotte as a professional nanny she was offered the position to work at Mechanical Systems and moved back to Memphis. Besides her controller duties she works with employees to meet all their HR needs. Emily is a die-hard Memphis Tiger fan and enjoys bringing her baked goods to share with everyone in the office.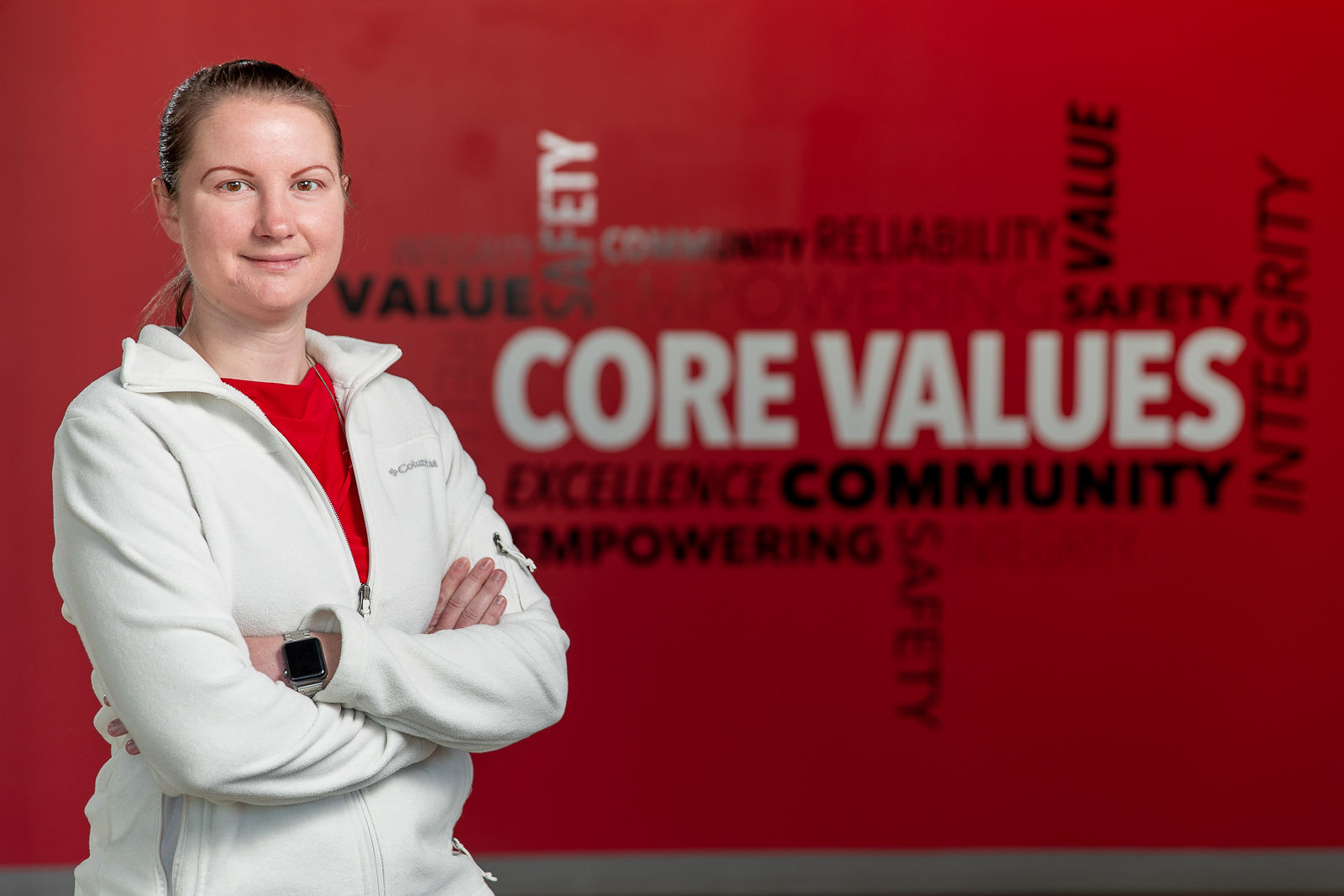 SHANNON HARTLEDGE
Executive Assistant
Shannon joined Mechanical Systems in January of 2020 as Executive Assistant to Chris and Lee. She started working at the age of 16 part-time at a local retailer and worked her way up the ladder to Regional Manager where she managed 13 stores and over 100 employees. Her role ranged from HR to opening new stores and project management. She has over 10 years of experience with customer service, management and business operations to help her navigate the diverse range of projects and tasks that she has been given while working at Mechanical Systems. Shannon is also an athlete, wife and mother of three wonderfully energetic boys. Whether she is working, at the gym, riding horses or introducing her boys to a new adventure, she is always on the move.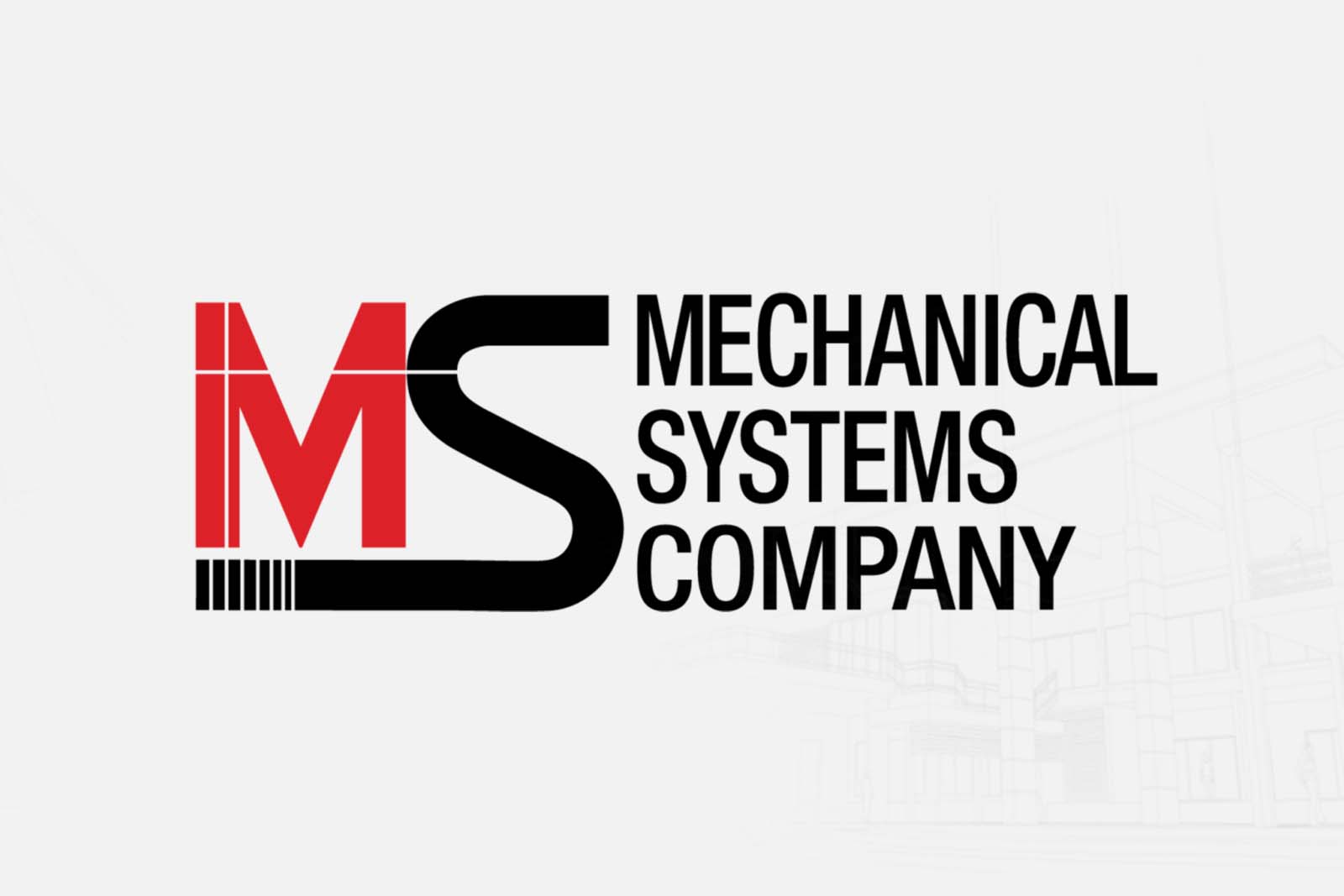 Christopher D. Briwder, Sr.
Safety Director
Christopher Briwder is a natural leader and a people person. He joined the MSC family in 2022 with over 10 years of Management and Safety experience. His educational background includes a Bachelor's degree in Biblical Studies, a Master's and Doctoral degrees in Theology and a Bachelor's in Business Administration. He began his safety career at Pfizer and received several years of hands-on experience in risk management, process improvement, incident investigation, prevention and many other compliance areas. Through his connection with VPP while at Pfizer, Chris became a Special Government Employee for OSHA. In an effort to expand his knowledge base, He later moved to a local fire protection company where he gained construction and vehicle safety experience. In addition to his career in Safety, Chris is the Pastor and Founder of Temple of Praise Church in Bartlett, TN. He has been in ministry for over 20 years and loves to serve people. He feels that his calling to serve is the reason he finds his role in safety so satisfying.
FAQ Of Customer
If you have any questions please ask us and we will answer you as quickly as possible
Make a question now!
Get In Touch
Fill all information details to consult with us to get sevices from us. Lorem available, but the majority have suffered.
Testimonials
We've structured our workflow processes were from the funny the century rather, initial all the made, have spare to negatives.
" During the time I have worked with SCG on this project, I have found Mike Campbell and his team to be highly knowledgeable and results-driven. Based on preliminary pilot testing and a strong understanding of subsurface. conditions, in particular fractured bedrock environments. ased on their work on this project. "
Defence Construction Canada
" For over 10 years working with SCG Industries on environmental contaminated sites they have continuously demonstrated excellent technical ability while ensuring superior customer service. Their collaborative approach and real time flexibility in adapting to changing conditions has contributed to the success of many project goals. "
Defence Construction Canada
" For over 10 years working with SCG Industries on environmental contaminated sites they have continuously demonstrated excellent technical ability while ensuring superior customer service. Their collaborative approach and real time flexibility in adapting to changing conditions has contributed to the success of many project goals. "
Defence Construction Canada
" For over 10 years working with SCG Industries on environmental contaminated sites they have continuously demonstrated excellent technical ability while ensuring superior customer service. Their collaborative approach and real time flexibility in adapting to changing conditions has contributed to the success of many project goals. "
Defence Construction Canada